Your first year as a landlord can be tough. And given that there are currently around 150 laws that landlords need to adhere to while letting a property, managing your property in line with governing rules and regulations can feel like a full-time job.
But no one's just a landlord, and juggling your responsibilities to your tenants with your career, family and relationships can be a bit overwhelming.
Here, AXA runs down some tips and tricks to help guide you through the learning curve of your first year as a landlord and beyond.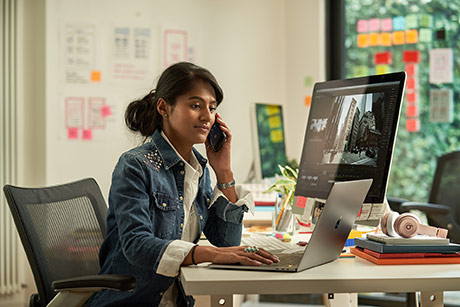 Section one: The first few days
---
Getting set up
From redecorating your property to insurance and solicitor fees, there's a lot of costs to consider at the initial stage of your life as a landlord, so it's a good idea to draw up an expenses list to help you budget and prioritise your cashflow.
You'll pay tax on any profit you make from renting out your property in line with basic or higher-rate tax bands. Profit is defined as the money left over after allowable expenses (such as mortgage interest payments and council tax) are deducted from total rental income.
The first £1000 of your income from your property is tax-free but if it falls between £1,000 and £2,500, you need to contact HMRC. If you're earning £2,500 to £9,999 after allowable expenses or £10,000 or more before allowable expenses, you must report it on a Self-Assessment tax return.
Make sure you inform your mortgage company prior to letting your property as you may have to change to a buy-to-let mortgage (with a higher interest rate). Failing to do so could mean you're breaching your policy conditions and invalidating your insurance.
Get decorating
Regardless if you fancy flexing your DIY skills or opting for professional handyman help, sprucing up your property is a sure-fire way to entice new tenants.
If your rooms are looking shabby, give them a freshen up with a lick of paint and carry out any necessary repairs. Don't get carried away by implementing any Grand Designs-style interiors – keep it simple and functional and add little extra touches to make your house feel homier.
Are you going to allow pets? Will your property be furnished or unfurnished? Now's the time to ask important questions like these to steer how you'll market your property.
Get regulation ready
It's your duty to make your tenants feel safe as houses. This means making sure your property stays in sound condition and that any necessary building work – whether it's structural damage or roof repairs – is carried out. The property must also have a functioning water supply, sewage network and heating system as well as lights, an equipped bathroom and be free of damp.
You also have a legal obligation to ensure the gas, electrics, and fire safety of your residency meets government regulations before a tenancy begins. Here's a quick rundown of the safety regulations you must carry out prior to a tenancy and annually thereafter:
Fire – Smoke alarms and carbon monoxide filters must be fitted in main living rooms and checked regularly.
Gas – All gas equipment must be installed by a Gas Safe-registered engineer and annually thereafter. Keep a record of these and give a copy to your tenants within 28 days following the checks.
Electricity – A qualified professional must conduct an Electrical Installation Report (EICR) to ensure your property's electrical wiring and equipment is safe.
Get the insurance you need
Securing landlord insurance is the next thing big thing to cross off your to-do list. Without it, unexpected events such as a burst pipe or subsidence could leave you seriously out of pocket.
With AXA landlord insurance, you'll get the protection you need, such as buildings insurance and property owners' liability cover, as standard, and you can tailor your policy by choosing different cover levels and a range of optional extras, including contents cover and protection against loss of rental income.
On top of that, you'll also get access to loads of free resources like 24/7 legal helpline, and our landlord advice portal – giving you one less thing to worry about and more time to spend on the things that matter most to you.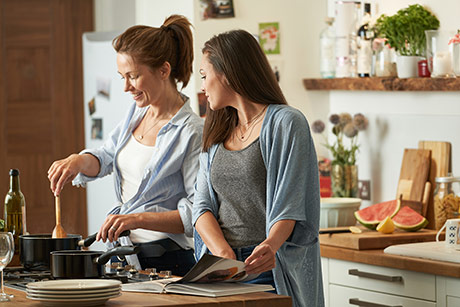 Section two: The first few weeks
---
1. Finding your first tenant
Now that you're set up as a landlord, the next stage is finding the right tenants to live in your property.
First things first: start by doing your homework on the rental market in your area to get a feel for the types of tenants you'll be targeting. Use sites like Rightmove to have a look at what similar properties in your area are charging before deciding on the price that's right for you.
Next, you need to shout about your property to attract potential tenants via well-written advertisements and flattering photography.
Make sure you write a compelling description detailing why potential tenants would want to live in your property and the surrounding area. For example, if you're hoping to rent to families, tailor your description to detail why your property and the area's amenities are suited to family life.
A picture paints a thousand words, so make sure your property is clean and tidy before you get snap happy. Use flattering angles and the proper light to showcase the unique quirks that you think could work as selling points. Looking for more pointers? Read our guide on how you can make the best first impression to help show off your property at its best.
With the above in place, now's the time to get advertising. Start advertising your property in the local newspaper and on rental sites like OnTheMarket, PrimeLocation and Zoopla and (fingers crossed) interest from prospective tenants will start pouring in.
2. You've landed a viewing
Your hard work has paid off and you've landed viewings with interested tenants. Well done! Now's the time to swot up on the ins and outs of the key selling features of your home and sell yourself as a landlord.
If you've lived in the property previously, be honest and detail what you loved about your time living there. Whether it's because the property boasts plenty of natural light or is conveniently located next to a quirky local high street, your personal experience can help would-be-tenants get a better picture of what their new life in this property could be.
First impressions are everything. From sprucing up your garden to decluttering, make sure your property is looking its finest to ensure you wow prospective tenants.
3. Screen would-be tenants
You may think you've met the perfect tenants to rent your property, but no matter how good your gut feeling is, it's always wise to do your homework before signing the lease.
If you're based in England, you must check your prospective tenants' right to rent. If you don't, you could face a £3,000 fine. Have your prospective tenants complete an application form to gather information on their employment and residential history. Do a full background check: ask prospective tenants for references from their employers, previous landlords and flatmates, consider asking for a credit check and ensure you get documents proving they have a steady source of income.
4. Signing the tenancy agreement
You're now at arguably the most important, stage: drawing up the contract between you and your tenants – aka the tenancy agreement.
This sets out the legal terms and conditions that you expect tenants to adhere to throughout the duration of their tenancy – including the dates rent is due and when the tenancy will end – so it's a good idea to consult a legal professional to help ensure the tenancy agreement is completely watertight. Make sure to customise the agreement to suit your needs. For example, if your property has a garden, you can include a clause stating that your tenants must tend to it.
Assured shorthold tenancies (AST) are the most popular form of tenancy. This gives landlords the right to take the property back once the initial term of the agreement ends (usually between 6 months to a year) as long as you give tenants' two months' notice prior to repossessing the property.
Keep in mind that the Equality Act 2010 states that landlords must make "reasonable adjustments" to make it easier for individuals with additional support needs to live in their property. This could mean modifying tenancy agreement terms to better suit their needs, like relaxing rules on pets if the tenant requires a live-in assistance dog.
5. The moving-in process
The big move-in day is finally here! Here's a breakdown of what you're legally required to do and provide on your tenants' first day in their new home:
It's a good idea to run through and leave a copy of an inventory list so that you're both clear what's included in the property from the offset – and in case any thing needs replaced when they're moving out.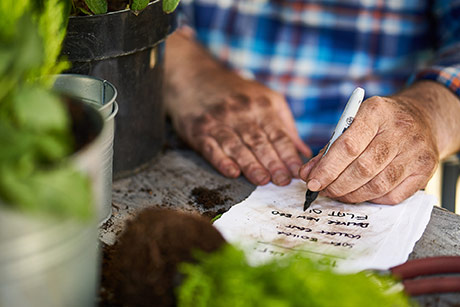 Section three: The first few months
---
Now that you're up and running, you'll probably find that you're getting into the swing of carrying out the checks and responsibilities that go hand in hand with being a landlord.
However, in some instances, managing certain situations and tenant demands can be challenging. Here's how to maintain a cool head and keep everyone happy if the worst should happen.
1. In case of an emergency
You need to be prepared to receive calls from your tenants at any time of day or night as issues, like a gas leak or broken boiler, will need immediate attention. It's a good idea to leave your tenants a lists of emergency contacts as well as your own details in case an event needs urgent attention or if they can't reach you.
As landlord, you're accountable for all repairs and maintenance of the interior and exterior and as such, there's a few things you can do to help emergency incidents from occurring:
Bleeding radiators – This get rid of any air in the system, eradicate any cold spots and help them work as efficiently as possible.
Protect your boiler – Get it checked before winter sets in and make sure your pressure gauge is at optimum levels.
Insulate your pipes – Burst pipes are huge problem in the winter. Use lagging – available from most DIY shops – to ensure they're properly insulated.
The best way to stay ahead of the game in emergencies is to be as prepared as you can. Have a look at our time-saving guide on how to keep everything in order when things go pear-shaped.
2. Managing tenant complaints
We know you work hard to do the best you can for your tenants, but some issues require a little more attention than usual.
Communication is key to resolving any issues and eradicating potential disputes. Arrange regular catch-ups with your tenants so that they can let you know about the issues causing problems.
As landlord, it's your responsibility to manage tenants' complaints within 14 days of receiving them. Otherwise your local authority could serve you an improvement notice, meaning you may not be able to rent out your property for up to six months.
Tenants and landlord are partners, so it pays to be as open, friendly and calm – even in the most testing of times. Read up on some more of tips to keep a cool head in a heated situation.
3. Worst-case scenario: evicting tenants
If it's not possible to settle disagreements with your tenants informally, it's a good idea to use a mediation service to prevent issues from escalating. But if the situation continues to deteriorate, such as tenants routinely not paying rent, you're within your rights as a landlord to evict your tenants.
However, make sure that you follow the correct the procedures outlined in the tenancy agreement, otherwise tenants can claim you're harassing or illegally evicting them. Whether it's an assured shorthold tenancy or an excluded tenancy, take a look at our Landlord Guide for a detailed walkthrough on the type of notice you need to serve in the event you have to evict a tenant.