A landlord's guide to tenant reference checks
Every landlord dreams of a trouble-free tenancy. You want to find someone who pays their rent on time and treats your property like it's their own. If you have an unsuitable tenant living in your property, it could end up costing you more money in the long run and it'll be more time-consuming, too. From arranging property repairs to covering missed rental payments, not having the right tenant can end up being a real burden.
There's no way to guarantee you won't face any problems during your tenancy, however carrying out a thorough tenant reference check is good place to start.
AXA's guide explains everything you need to know about tenant referencing to help you find the perfect tenant.
What is a tenant reference?
Tenant referencing is a landlord's way of finding out information about a prospective tenant. A tenant reference involves a number of checks and verifications to help landlords decide whether a tenant is suitable for their property. Some landlords carry out these checks themselves, while others use a letting agent or professional tenant referencing company.
Most landlords and lettings agents carry out basic tenant references which usually involve at least a credit check. More comprehensive references involve things like employment checks, affordability calculators and other background screening measures.
Why tenant referencing is important
Before you hand over your keys, it's important to know who's going to be living in your property. Tenant background checks will help shed light on your tenant's renting history, financial records and inform you of any criminal convictions they might have.
Ultimately, carrying out even basic reference checks on an applicant will make sure they are who they say they are, can afford the rental payments and can be trusted to look after your property.
Stephen, who owns four rental properties in London, told AXA why he thinks tenant references are so important and why he opted to carry out the checks himself rather than use a professional referencing company
"It's important to vet your tenants very, very carefully before you let them in. I always took out references myself. I don't believe in getting in touch with a company to do it for you – I like to find out first-hand what the tenant is like because you are getting it from the horse's mouth. When I used to let properties to tenants, I would take three or four references from previous landlords or employers, a bank and maybe a business reference, an accountant or a solicitor. I was very, very thorough. If I was at all suspicious, I would follow it up to make sure that what they were telling me was correct. The best reference in my view is a previous landlord."
Get more advice from Stephen and other landlords here.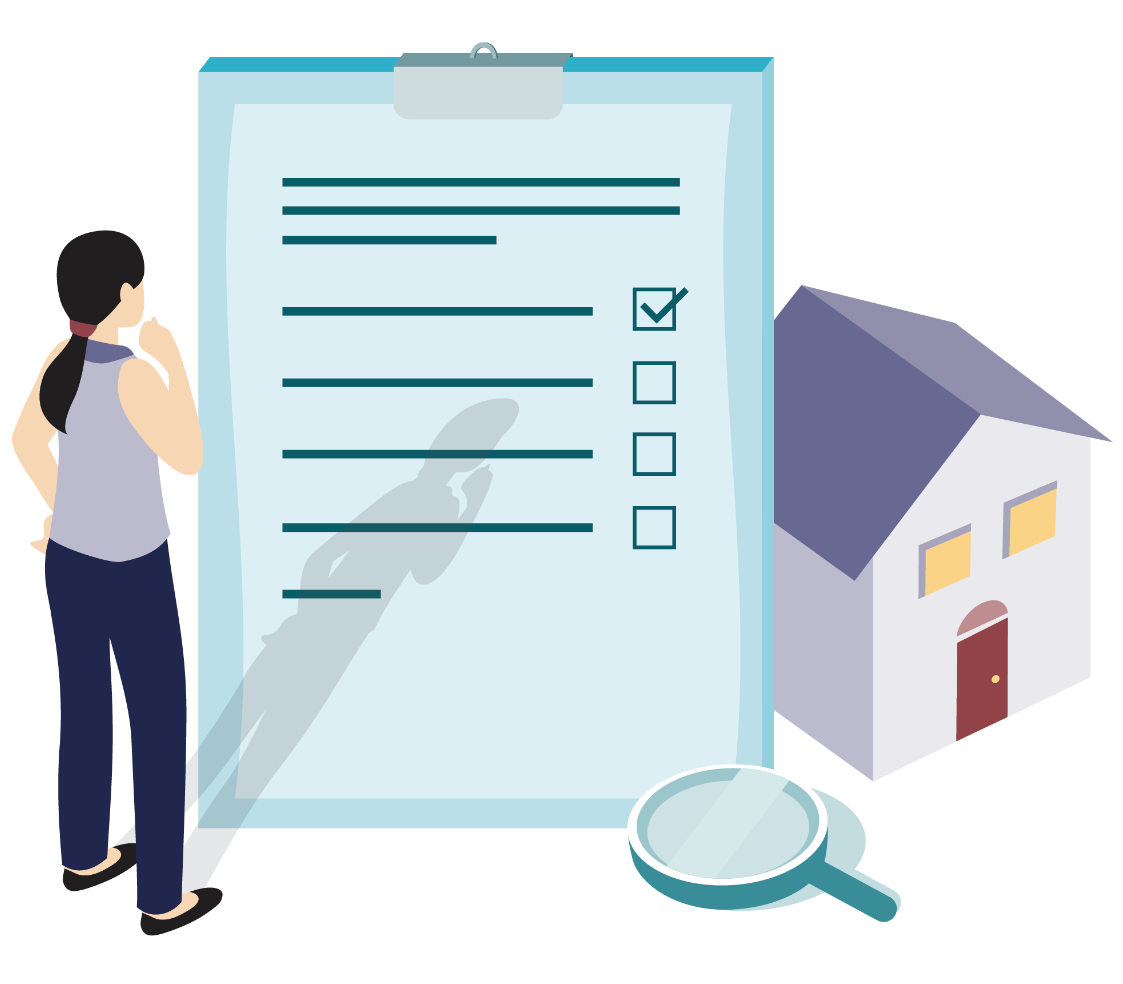 How long does tenant referencing take?
If you're conducting the tenant reference checks yourself, how long it'll take depends on how much time you can dedicate to it. As most landlords have full-time jobs and other commitments, it can be tricky to find the time to carry out comprehensive tenant checks. Other factors out of your control, such as a previous landlord taking their time to respond to a reference request, can also cause delays to the referencing process.
If you're using a professional tenant reference provider, you can typically expect to hear back within 2-3 days of them receiving the appropriate permissions and documentation. However, they can also encounter similar unavoidable problems which can hold things up.
How much does tenant referencing cost?
Professional referencing costs can vary depending on the company you use and the type of background check you need. Typically, professional referencing companies can charge anywhere between £15 and £40 per tenant.
If you're doing the reference checks yourself, you may still encounter some costs along the way. For example, it costs £3 every time you want to access the Land Registry to check your tenant's previous landlord is who they are they are. You might also need to pay a small fee if you want to run a basic credit check on a prospective tenant.
Can I charge tenants for reference checks?
The Tenant Fees Bill 2019 means landlords in England can no longer charge tenants for reference checks. The cost must be covered by the landlord or letting agency. Even if the applicant fails the reference check, they still can't be charged for the service.
Similar changes were applied to the rules for landlords in Wales, while charging fees has been banned for Scottish landlords since 2012.
Landlords in Northern Ireland can only charge for the cost of the reference check itself, for example the cost of a credit check charged by another company. They can't profit from these charges and whatever they ask the tenant to pay must reflect the actual cost.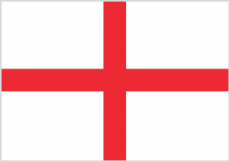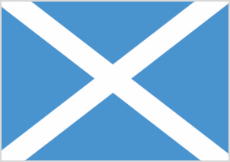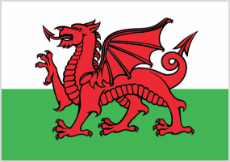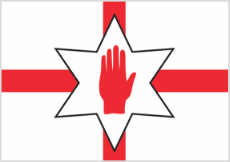 In Northern Ireland
Yes, as long as you don't profit from it.
How to carry out a tenant reference check
Many private landlords choose to complete the tenant referencing process themselves. Not only will it give you peace of mind knowing the checks have been carried out thoroughly, you'll also save money by avoiding additional fees from a reference check company.
If you're carrying out these checks during the COVID-19 pandemic, make sure you read the latest guidance on the government's website.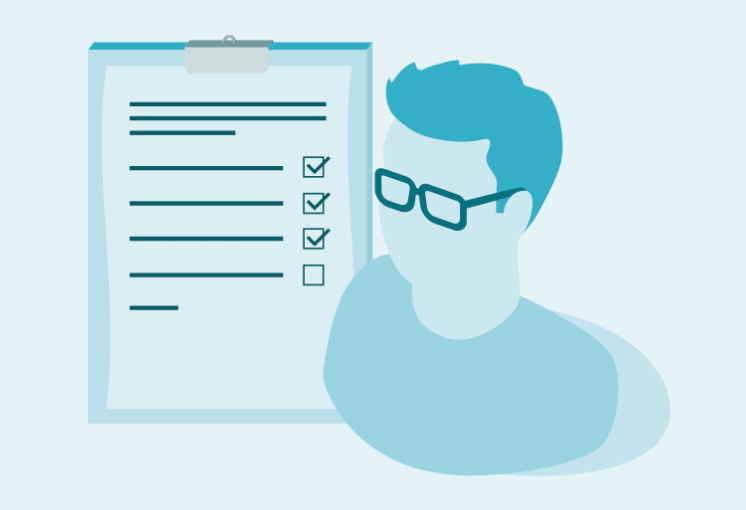 Pre-screening
Before you approach a professional referencing company, or start conducting your own checks, it's important to assess whether a prospective tenant meets your minimum requirements. A pre-screening check could be as simple as arranging a phone call to ask a few basic questions. What you ask them will depend on your requirements, but the most common questions ask whether the applicant is in employment, if they smoke or if they have any pets. It's also the perfect opportunity to set out your expectations and let them know what you're looking for in a tenant.
Pre-screening can help you avoid conducting full reference checks on applicants that are blatantly unsuitable. For example, you don't want to get to the end of the referencing process and find out the applicant has a pet when you don't allow them in your property.
If the prospective tenant is happy to answer your questions and meets your requirements, you can move on to the next stage in the referencing process.
A tenant reference checklist
After the pre-screening, if you decide to take the application further, you can refer to this list when carrying out your reference checks. You might not want to tick off everything on this list, but it's a good starting point to help you develop your own tenant referencing process.
Credit check
There are plenty of online sites you can use to carry out credit checks on potential tenants. A credit check will confirm whether the tenant pays on time and if they have any County Court Judgements against them.
A history of missed payments, previous IVAs or payments to debt collection agencies can all be potential causes for concern. However, you should exercise your own judgement based on each individual case. A person missing a couple of payments in the past or having a poor credit score doesn't mean they'll be a bad tenant – especially if they happened because of redundancy of economic downturn. However, if someone has large outstanding priority debts like mortgage arrears or HMRC debt, they might be forced to pay those over paying their rent.
Bank statements
It's common for landlords to ask potential tenants for recent bank statements (usually the previous three months). Having their bank statements will help paint a clearer picture of the applicant's financial situation and you'll understand:
What they spend their money on
When and how much they get paid
How much disposable income they have
Employer reference
Asking someone to provide evidence of their employment history means you can assess their reliability and whether their income will cover the rental payments.
Be sure to ask for the reference letter to be written on company headed paper or through an official company email address. If you're going to conduct the reference on the phone, you might want to call the company's main switchboard and ask to speak to the person directly rather than using the number provided by the tenant.
Proof of address
To check the person's current and previous addresses, here are the most commonly-accepted proof of address documents:
Recent utility bill (excluding phone bill or insurance document)
Council tax bill issued for the current year
UK driving licence
Recent bank, credit card or building society statement
Previous tenancy agreement
Proof of identity
Photo ID is the easiest way to prove the applicants are who they say they are. Asking for a driving licence or passport is the most common way to check someone's identity. A driving licence is ideal because you can then confirm their address at the same time.
If the tenant doesn't have photo ID, you'll need to carefully consider whether the other reference checks you carry out are enough to prove the tenant's eligibility.
Previous landlord reference
If the tenant has previously lived in rental properties, references from their previous landlords can be invaluable when it comes to deciding whether you want to offer them a tenancy. It's also a good opportunity to identity any gaps in the applicant's rental history or in the landlord contact details they provide. With that being said, don't rush to judgement about this as there can be perfectly legitimate reasons for these not being provided.
Top tip:
Check the landlord providing the reference is the same person who owns the property by looking at the Land Registry online. If the applicant is using a guarantor instead, you can still check the Land Registry to confirm the validity of the reference.
Right to rent certification
Every landlord in England must conduct 'right to rent' checks to ensure tenants can legally live in the UK. You need to check all new tenants, not just people you think aren't British citizens. It's against the law to discriminate against anyone because of where they're from.
If you don't carry out these checks or your tenant doesn't meet the criteria, you could face a £3,000 fine. Find out more about your tenant's right to rent by vising the government's website here.
A checklist like this will help you determine a potential tenant's reliability. However, you also need to use your own judgement and trust your gut instincts. If your phone calls to them always go to voicemail or they're hesitant to provide certain information, you might want to investigate further and ask for explanations.
Should I use a professional tenant referencing company?
Using a professional and reputable tenant referencing company can save you valuable time. Most professional tenant reference providers offer different levels of service, from basic checks to comprehensive background investigations.
There are plenty of companies on the market offering this type of service so it's important to do your homework before you part with any money. Ultimately it comes down to your own personal preference. Some landlords like to be more hands-on with their approach to get a feel for what the applicants are like. Whereas other landlords are more comfortable leaving it to the professionals.
How to give your previous tenant a reference: Landlord reference letter template
If one of your previous tenants asks for a reference letter, it can be difficult to know where to start. Essentially, the letter should include details about the experience you had when you rented a property to them and whether you would recommend them.
Tips and advice for landlords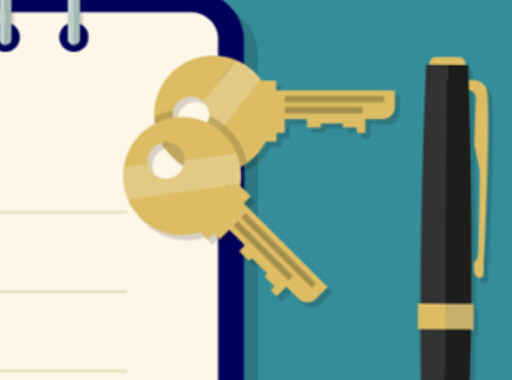 No matter where you are on your journey as a landlord, AXA is with you every step of the way.
For more tips and advice, read AXA's ultimate guide to being a landlord here.
AXA landlord insurance from £120*
Insure your rental property with AXA today and join the two thirds of UK landlords who have the right cover in place1. With one less thing to worry about, you focus on what really matter to you.
Get a quote today
* 10% of our customers paid this or less between April and June 2020.
1 According to GlobalData 2016 Report.