The AXA Startup Report has identified the key opportunities for growth that SME owners think are most important in 2023

Capitalising on new sales channels has replaced the closure of competitors as one of the top opportunities

The AXA Startup Angel competition supports new businesses with two top prizes of £25k startup funding – entries close on Sunday 4 June
Small business owners are no longer judging their own opportunities for growth by the demise of their competitors, according to the AXA Startup Report 2023. The annual poll of 500 SME owners found many are instead relying on diversifying revenue streams through new sales channels as something to capitalise on.
Increased consumer awareness about the benefits of using small businesses and realising cost savings, such as reducing fixed costs such as rent, are also among the top 13 opportunities identified for 2023.
In comparison to 2022's list of opportunities as voted by SME owners, introducing new technology to improve business efficiency is down, while expanding into new locations and opening branches have gone up. Net Zero carbon emissions is also seen as an opportunity for business, which did not register among SME owners in 2022.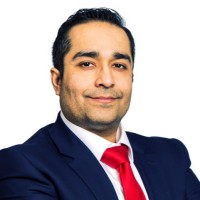 The 2023 report found SME owners are less worried about weak demand for their products domestically than they were 12 months ago. Encouragingly, more than half (58 per cent) said they had reached their main business goal since starting out. For 22 per cent, the core driver was to simply be their own boss, while 14 per cent wanted to improve their work/life balance.
The latest results of the 2023 report are being revealed as the closing date for this year's AXA Startup Angel competition approaches. As 2023 continues, the key opportunity British SME owners see appearing is clients returning as the economy stabilises (21 per cent). A fifth are looking forward to introducing new products and services, and 19 per cent expect to see an uptick in domestic clients. But while closure of competitors was a big opportunity for 20 per cent in 2022, this year that number drops to just 12 per cent, according to the study carried out via OnePoll.
AXA UK launched the AXA Startup Angel competition in 2021 to help startup businesses and aspiring entrepreneurs better seize the opportunities for success. This year AXA is offering two top prizes of £25,000 investment into the winners' businesses, invaluable mentorship from some of Britain's best entrepreneurs, and business insurance for 12 months thanks to AXA. A further four businesses will each win a £10k digital marketing campaign.
2023's top 13 SME opportunties:
Clients returning as the economy stabilises
Introducing new products or services
Acquiring new domestic clients
Increasing revenues through new sales channels
Keeping new working patterns (remote/ hybrid working)
Expansion into new locations / opening new branches
Closure of competitors
Realising cost savings, such as reducing fixed costs like rent
Increased consumer awareness of the benefits of using small businesses
Implementing a new technology that will improve business efficiencies
Selling more into international markets
Impact of Brexit (less competition from EU)
Preparing for Net Zero (carbon targets)
2022's top 12 SME opportunties:
Return of clients as the economy reopens
Introducing new products or services
Expanding business and acquiring new domestic clients
Closure of competitors
Increased home working/ retained new ways of working
Increasing revenues through new sales channels, such as online
Expansion into new areas / new branches
New technology that will improve business efficiencies
Realising cost savings, such as reducing fixed costs like rent
Increased consumer awareness of climate change, sustainability and ethical practices
Selling more into international markets
Brexit (less competition from EU)