Driving abroad in Europe isn't drastically different from driving in the UK, but it's important to brush up on local laws and stay observant for a safe, stress-free road trip.
There's perhaps no better way to see Europe than by car. A European road trip allows you to stop at your leisure and explore the secluded villages and off-the-beaten-track beauty spots that are otherwise hard to access. However, driving abroad does mean being aware of (and sticking to) the local rules of the road. Keep these tips in mind to stay safe and avoid unnecessary fines as you drive abroad in Europe.
---
General Tips
The first fundamental tip for UK drivers to remember is that you should drive on the right-hand side of the road throughout continental Europe. A GB sticker should be clearly displayed on the back of your vehicle, if this information isn't already included on your number plate.
As many major cities have traffic-restricted areas and congestion charging zones, it's a good idea to avoid driving in urban centres, sticking to public transport instead. A number of Italian cities, including Rome and Florence, have banned car traffic completely in the city centre and will send you a ticket after the fact.
It's also important to remember that the drink-driving limit is lower in many European countries than in the UK. For example, in Germany it's 50mg/100ml as compared to 80mg/100ml in the UK.
---
Driving in France
In addition to the warning triangle, headlamp converters and GB sticker that are required as standard across Europe, drivers in France must also keep an unused breathalyser in the car and a reflective jacket in the passenger compartment.
Since 1 January 2016 riders of motorcycles must also wear a reflective jacket in the event of an emergency or breakdown.
Radar detectors are illegal, whether they're in use or not – this law was recently extended in 2012 to include sat-nav systems that are capable of showing speed camera sites as points of interest.
Notice two speed limits on the motorway? The lower number is for use in wet weather and for new drivers holding a licence for under two years.
A single, continuous white line is equivalent to a double white line in the UK, meaning that you should not overtake.
You must not use any device that is attached to the ear, such as headphones and headsets, when driving.
Look out for the sign "priorité a droite" as this means give way to traffic coming from the right.
---
Driving in Spain
Drivers must carry a spare tyre, set of spare bulbs and tools, and a spare pair of glasses if required for driving.
It's also a legal requirement to carry two red warning triangles. If your car breaks down or you have an accident, these should be placed behind and in front of the vehicle to alert other drivers. You'll also need to wear a reflective jacket, so ensure there's one kept in your passenger compartment.
While the drink driving limit is 50mg/100ml in Spain for most drivers, for new drivers it's a very strict 20mg/100ml.
Many of Spain's motorways (autovías) are toll roads, identified with the letter 'A'.
It's illegal to sound your horn at night in urban areas, so take care to keep quiet unless it's an emergency.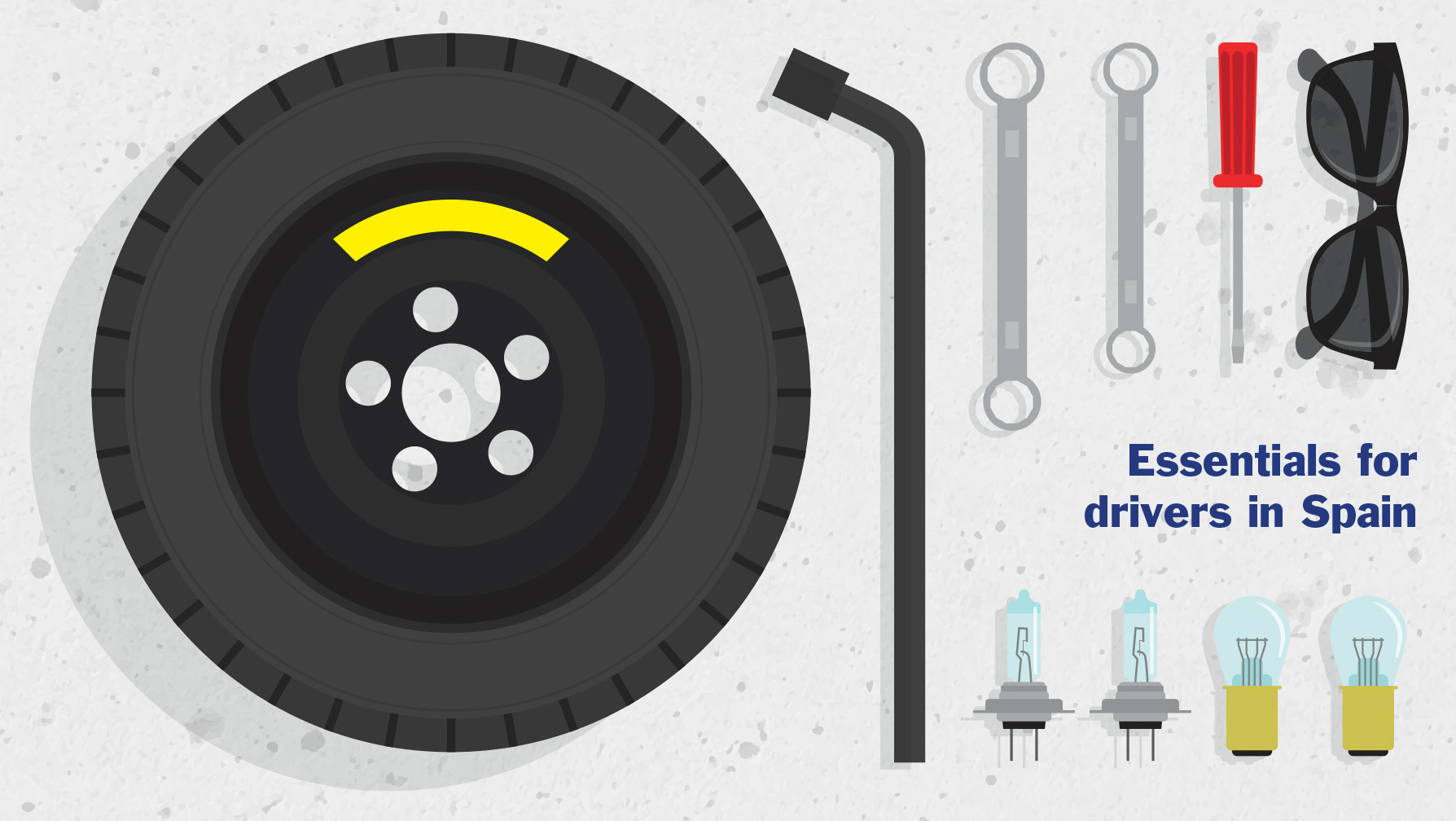 ---
Driving in Germany
Dipped headlights must be used in the daytime if there is poor visibility, while motorcyclists should keep them on at all times.
The German police may collect on-the-spot fines for a number of offences, including running out of fuel on the Autobahn.
A single warning triangle, first aid kit, and headlamp converters are recommended in Germany, as they are in most EU countries.
You won't have to worry about paying a toll on the Autobahn, but keep an eye out for signposted speed limits in certain zones.
If you have a GPS or Satnav system that can show the location of speed cameras then this function must be disabled or the system must not be carried.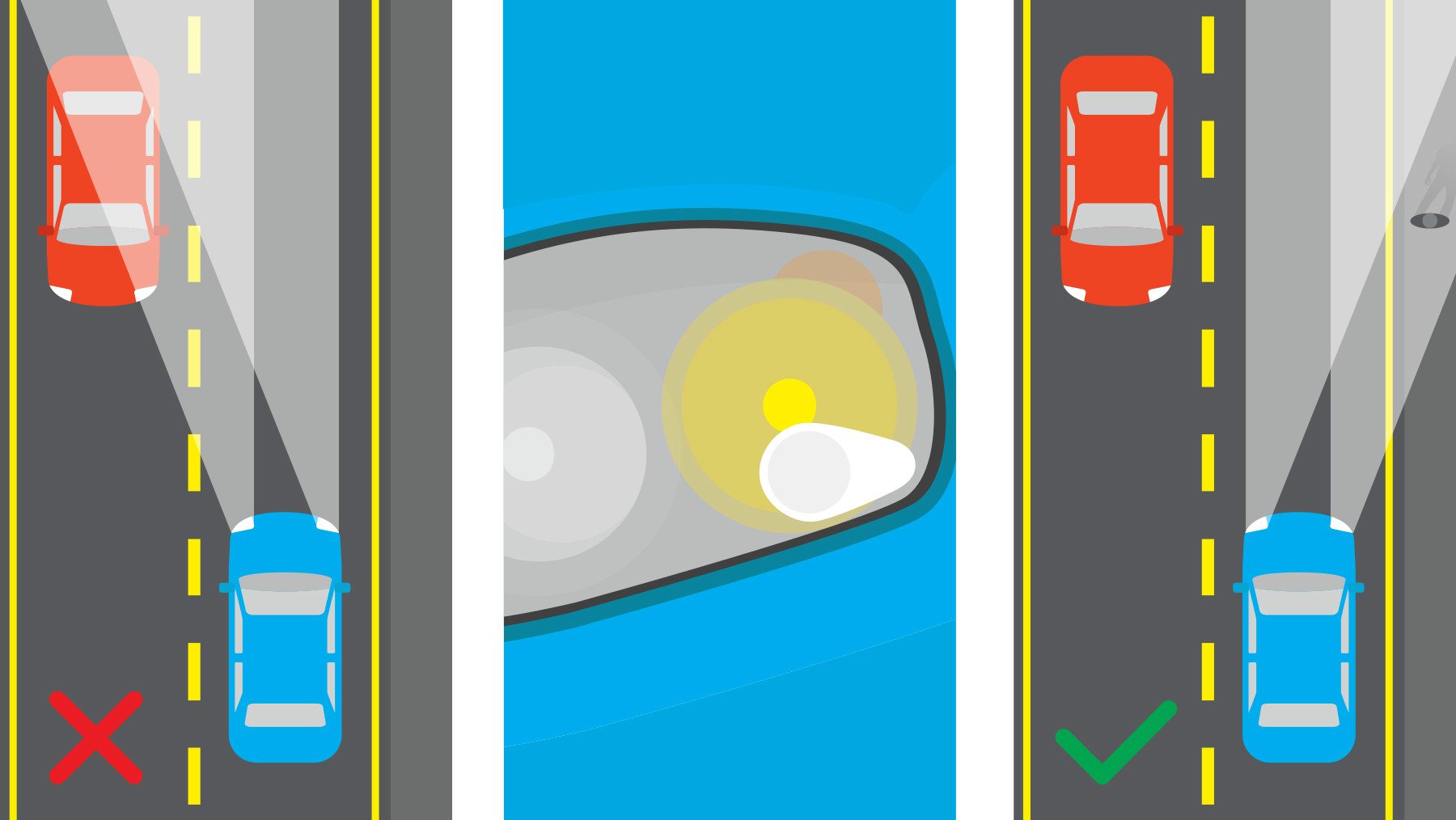 ---
Driving in the Netherlands
When driving in the Netherlands, beware of large numbers of cyclists and skaters.
The legal limit is 50 milligrams of alcohol per 100 millilitres of blood.
However, a lower limit of 20 milligrams applies to new drivers for the first five years and to moped riders under 24 years of age.
Please be aware, that penalties for drink driving in the Netherlands are severe and include a fine, withdrawal of your driving licence and in some cases imprisonment.
Trams and buses have the right of way in the public transport-friendly Netherlands. If a tram stops in the middle of the road to let passengers on and off, you'll need to stop and wait.
Driving in Belgium
In Belgium, you must give priority to vehicles joining the road from the right, even if they've stopped for pedestrians or at a junction.
In the caase of a breakdown/accident, you (the driver) must wear a reflective safety jacket as soon as you leave your vehicle or if stopped where parking is not allowed.
Vehicles with more than two wheels must carry a warning triangle.