Entrepreneurs recommend: Finance and admin resources
Top podcasts, apps and resources to help with your financial admin
Starting a small business is a big step. It takes courage, determination, and some financial savvy to make it work.
But how do busy entrepreneurs keep on top of financial admin, especially if finance isn't in their wheelhouse?
We asked real entrepreneurs* for the go-to fintech resources they use day to day to keep their SME finances on track.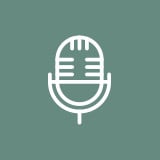 Podcasts
If you're looking to understand more about the economy, get a hold of your finances or look for ways to keep your admin in top shape, podcasts are a great place to go for advice. And with podcasts growing in popularity, it's a platform on the rise.
Planet Money
NPR podcast station about finance and money. The economy, explained.
Listen
"Helps me learn about finance and using money to create money, and how be wise with it."
- Mark Chambers, Software Developer
Marksy Development Ltd | Twitter
---
HMRC webinars
Webinars and online tutorials on a range of subject including payroll, tax and finance.
More from HMRC
"Great interactive webinars with informative coaches."
- Ally Clark, Photographer
Giddy Aunt Photos | Facebook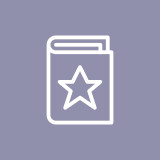 Books
If spending a few hours reading a book on financial administration doesn't sound like your idea of fun, don't worry. Our entrepreneurs have picked out the finance books that will really ad value for your business.
Rich Dad, Poor Dad
A book about finance and investing told from the perspective of two different fathers. Explodes the myth that you need a high income to be 'rich'?
Find out more
"This book helped me think about money differently and taught me how to use money as a tool rather than as redemption."
– Mark Chambers, Software Developer
Marksy Development Ltd | Twitter
---
How To Simplify Your Life by Werner Tiki Kustenmacher
Advice on organisation and achieving happiness by getting rid of unnecessary stuff and unloading the burdens of modern life..
More details
"This book really helps me clear all distractions, get rid of clutter and unnecessary stress, to organize my life, stop wasting time and reach my full potential."
- Natalia Slepokur, Photography
Slepokur Photography | Facebook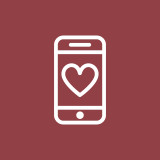 Apps
Personal banking apps are nothing new, but finance apps can go beyond helping you pay a bill. From collecting client payments to producing full year account reporting, there's an app for that.
"My business relies on PayPal and online banking. Without them we couldn't check transactions in an instant."
- Sandip Shembi, Artist
Art by San B | Twitter
---
Pingit
Mobile app for fast and easy payment using just your mobile number.
Check out Pingit
"I use this app for fast and easy payment. Some clients pay me for small jobs using this app."
- Natalia Slepokur, Photography
Slepokur Photography | Facebook
---
Crunch Now
Mobile app designed to handle quick bookkeeping tasks on the move. Claim an expense, send an invoice or add a new client from your phone.
Learn more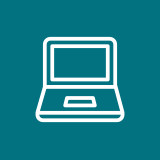 Websites
With countless websites available to help your business – whether you're self-employed or running an SME – what sites do our entrepreneurs recommend to help keep your financial admin on the right path?
Xero
Accounting software for small businesses. Keep on top of your business cashflow and payments from one site.
Visit Xero
"I'm able to produce full accounting, payroll and management. Can be used remotely by relevant in-house accounting staff, bookkeepers and accountants."
- Viv Edwards, Interior Designer
Edwards McCoy Ltd
---
FreeAgent
Website for managing all accounting and finance activity, plus project management tools and reminders.
See more
"Very simple to use and see exactly your current state of financial affairs. It means finance admin is reduced to an absolute minimum each week by creating invoices straight out of the tool. My accountant also uses it, so everything is in one place."
- Simon Preece, Social Media Consultant
SLP Consulting Ltd | Twitter
---
GOV.UK
Free guides on a range of tax and finance issues for small businesses and self-employed entrepreneurs, from payroll to business plans.
Visit GOV.UK
"My first point of contact for when I have a finance query. GOV.UK usually spells it out in a non-jargony way."
- Ally Clark, Photographer
Giddy Aunt Photos | Facebook
Running a business isn't easy – protecting it is
Not every entrepreneur is the same, so why should your insurance be
We know one size doesn't fit all when it comes to business insurance. That's why, with AXA, you can tailor your cover to meet your needs. Get a quote online and you'll also save 10%.

*All recommendations are from third party sources. AXA is not affiliated with any resources mentioned in their article and takes no responsibility for the information provided by third party sources.