Entrepreneurs recommend: Productivity and time management resources
Apps, books and resources to beat procrastination
Being a successful entrepreneur is no easy task. You need to be focused, determined and need to keep a lot of plates spinning at the same time.
So how do top entrepreneurs stay productive?
Time management is key in any small business, so we asked real entrepreneurs for the go-to resources they use day to day to keep their small business productivity on track.
From time management apps to productivity podcasts, take a look at their recommendations * below.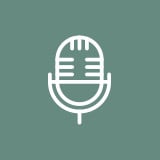 Podcasts
Last year, monthly podcast listeners increased by 75% on 2013 figures, and this trend is expected to continue. If you're looking to stay focused in your business and find new ways of managing your time effectively, there are a number of podcasts out there that can help.
How To Become Great At Just About Anything
According to this podcast, talent is overrated – making time for deliberate practice is the key to excellence.
Hear the podcast
"I thought about what I wanted to become really good at. Helping customers in my specific niche. And I learned the power of deliberate practice."
- Gary Smith, Business Consultant
The Gary Smith Partnership | LinkedIn
---
TES
Online source of educational materials and resources from a global community of teachers and teaching professionals.
More about TES
"TES keeps my services fresh, innovative and engaging to my student and adult users."
- Karen Bryson, Educational Services
Bright Futures 4 All | Twitter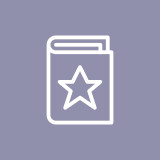 Books
With countless business books out there promising to give more hours in the day, let our entrepreneurs highlight the ones worth spending your time on. And if spending a few hours reading a book isn't your idea of good time management, audiobooks are becoming an increasingly popular way of getting the information you need without sacrificing your already busy schedule.
Screw Work, Let's Play by John Williams
How to achieve a perfect work-life balance and stay motivated in your work by getting paid for doing what you love.
See more
"A book about how if you do what you love, it's not really work! This gave me the kick in the ass I needed to set up on my own!"
- Ally Clark, Photographer
Giddy Aunt Photos | Facebook
---
The Check In Strategy Journal by Robert Craven and Adam Harris
A daily tracker for business and personal development, taking you through defining your goals and creating a workable schedule.
Find out more
"The booked really helped me focus on priorities, the things that make a difference. What's the one big thing you must achieve this quarter? This month? This week? Today? Decide on the big goals, then break them down into smaller targets you can achieve."
- Gary Smith, Business Consultant
The Gary Smith Partnership | LinkedIn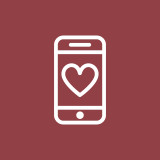 Apps
Apps have quickly become the go-to shortcut in all our lives. If your business is looking for ways to manage time more effectively, or if you're just looking for a way to keep focused on the task at hand, there's an app for that.
Slack
Popular online messaging and collaboration app. Let's you work collaboratively with others and brings communication tools together into one place.
Slack
"Slack is brilliant for getting rid of massive email chains. Very simple to use on either mobile and desktop."
- Simon Preece, Social Media Consultant
SLP Consulting Ltd | Twitter
---
Hootsuite
A platform for organizing social media accounts into one place. Allows you to monitor and schedule social media posts easily.
Check out Hootsuite
"Get real. You can't be on social media 24 hours a day. Sit back, relax, and let scheduling do the work."
- Gary Smith, Business Consultant
The Gary Smith Partnership | LinkedIn
---
Microsoft Excel
Spreadsheet software developed by Microsoft and used by businesses around the world. Allows you to calculate, make graphs, pivot tables and much, much more.
Learn more
"Microsoft Excel allows me to create to do lists, working from most important first."
- Sandip Shembi, Artist
Art by San B | Twitter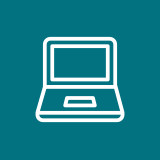 Websites
We've all found ourselves wasting time online, falling down a wiki-hole or trapped in an endless cycle of cat videos. But there are also countless sites out there designed to help your small business save time, not waste it. So what sites do our entrepreneurs recommend to save you time day to day?
Trello
Project management website and app for organising tasks and managing your business workload and to do lists.
Visit Trello
"I use Trello to manage our multiple projects, list requirements and allocate to relevant staff members. Used remotely we can all access and keep on top of our projects."
- Viv Edwards, Interior Designer
Edwards McCoy Ltd
---
Fstoppers
Photography news and community for creatives. The latest industry news and articles from photographers and designers.
Visit Fstoppers
"Helps me learn new techniques and upgrade my skills, but also how to deal with clients and plan workflow. It's an amazing website for photographers, because no one else really tells you how to run your business in such detail."
- Natalia Slepokur, Photography
SLepokur Photography | Facebook
Running a business isn't easy – protecting it is
Not every entrepreneur is the same, so why should your insurance be?
We know one size doesn't fit all when it comes to business insurance. That's why, with AXA, you can tailor your cover to meet your needs. Get a quote online and you'll also save 10%.

*All recommendations are from third party sources. AXA is not affiliated with any resources mentioned in their article and takes no responsibility for the information provided by third party sources.