Entrepreneurs recommend: Marketing and branding resources
Apps, books and resources to improve business branding
Being a successful entrepreneur takes courage, determination, and definitely a bit of confidence and salesmanship.
But how do top entrepreneurs learn how to market themselves effectively?
Any small business needs a strong brand, so we asked real entrepreneurs for the go-to resources they use day in and day out to learn how to best present their brand in the marketplace.
From the best branding books to popular marketing podcasts, take a look at their recommendations * below.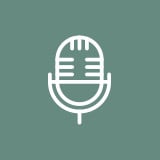 Podcasts and tutorials
Monthly podcast listeners have increased by 75% on 2013 figures, a trend which is expected to continue in 2017 and beyond. And what's more, there's a host of podcasts out there designed to help you improve your marketing and branding skills.
Unemployable
Advice for entrepreneurs on creating an impact through building an audience first, then creating a product second.
Hear the podcast
"I learned the power of being liked, known and trusted by an audience. Build your audience, then decide what to produce and sell - you'll know what that is because your audience will have told you."
- Gary Smith, Business Consultant
The Gary Smith Partnership | LinkedIn
---
YouTube
Massive video sharing platform and one of the most visited websites in the world.
Go to YouTube
"I use YouTube to check out various marketing and branding ideas and videos from top industry professionals."
- Sandip Shembi, Artist
Art by San B | Twitter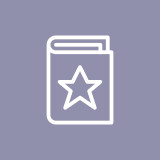 Books
Head to your local bookstore or type 'marketing books' into Google and chances are you won't be short of a few thousand options. So how do you separate the good from the bad and the downright ugly? Our entrepreneurs recommend their favourite book son marketing and branding.
Best Business Practices for Photographers by John Harrington
Best practices in interacting with clients, negotiating contracts and licenses and business operations.
More details
"This book really helped me learn how to sell myself to the client and to price myself."
- Natalia Slepokur, Photography
Slepokur Photography | Facebook
---
Write to Sell: The Ultimate Guide to Copywriting by Andy Maslen
A concise and practical guide to creating words and copy that will help you sell effectively.
Find out more
"Write To Sell is one of the first books I read when I started out as a copywriter. It not only helped me become a better writer, it helped me make more money too."
- Derek Howie, Copywriter
Howie Writes | Twitter
---
The Challenger Sale by Brent Adamson
Guide to marketing which states there are five types of salesperson – it's the ones that challenge the customer that are consistently successful.
More info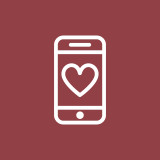 Apps
If you're looking for marketing and branding advice for your business, there's an app for that. Check out the top business and marketing apps our entrepreneurs use to help their brands succeed.
Photoshop
Popular photo editing tool used around the world by skilled designers and those just starting out alike.
More about Photoshop
"I use photoshop to create marketing tools such as logos, adverts for magazines and edit images for social media and the website."
- Sandip Shembi, Artist
Art by San B | Twitter
---
BombBomb
Email marketing platform which allows you to embed video messages into marketing emails.
Check out BombBomb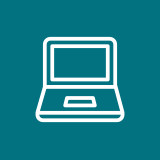 Websites
While we've all got sites we check every day for news, entertainment or social media, there are countless small business websites out there for marketing advice too. So what sites do our entrepreneurs recommend to help them market their businesses effectively?
Fiverr
A freelance services community and marketplace featuring writers, designers, voice over artists and other freelance services.
Visit Fiverr
"The easiest, most cost-effective way to employ someone for one-off or ongoing needs to either put a campaign together or a customer presentation. I save hours!"
- Viv Edwards, Interior Designer
Edwards McCoy Ltd
---
MailChimp
A marketing and email platform allowing you to automate marketing campaigns and design and send emails.
See more
"I use MailChimp to design and send out marketing newsletters to my database of potential clients."
- Natalia Slepokur, Photography
Slepokur Photography | Facebook
---
Digital Photography School
Daily tips, resources and tutorials on marketing and branding, designed to help you take photography skills to the next level.
Find out more online
"Digital Photography School is always a go-to resource for photography and business tips."
- Ally Clark, Photographer
Giddy Aunt Photos | Facebook
Running a business isn't easy – protecting it is
Not every entrepreneur is the same, so why should your insurance be?
We know one size doesn't fit all when it comes to business insurance. That's why, with AXA, you can tailor your cover to meet your needs. Get a quote online and you'll also save 10%.
*All recommendations are from third party sources. AXA is not affiliated with any resources mentioned in their article and takes no responsibility for the information provided by third party sources.