Workplace wellbeing: is the Cottage Artisan living the Good Life?
Meet Paul, the self-employed Cottage Artisan
According to recent research, self-employment now accounts for one in seven of all UK workers, and many are viewing this working lifestyle as the new 'Good Life' and a route to better health, more time with family and greater freedom.
To test this view, AXA surveyed1 the working habits of people in the UK and uncovered four new self-employed lifestyle groups: The School Runner, The Cottage Artisan, The Office Escapee, and The Modern Tradesman. The results below reflect this survey, and while not everyone will see themselves in one of these groups, what we've seen in the survey says a lot about modern self-employed working habits.
We traced how their working lifestyles impact their lives, families, and their overall health and wellbeing. Here, we explore The Cottage Artisan and their workplace wellbeing to find out if they're living the Good Life in the UK workforce.
Good Life Ratings: The Cottage Artisan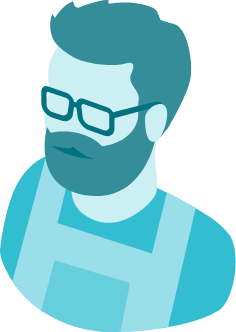 Don't call them hipsters – these artisans are quietly contributing £3.4bn to the UK economy each year!
| | | |
| --- | --- | --- |
| | Monthly Salary | £927 |
| | Working Day | 9.5 hours, biased towards evening and night work |
| | Average BMI | 25 (41% are overweight and 16 % are in the obese category) |
| | Physically Active | 44% |
| | Suffering Work-related Stress | 16% |
| | #1 Health Benefit | Happier, improved diet and more physical activity |
| | Health Impacts | Social isolation, financial stress |
Located in sheds, studios, home workshops and garages up and down the UK, the modern artisan is perhaps not an obvious part of the UK's economic landscape. And although often dismissed as part of a 'hipster' phenomenon, they are instead quietly contributing £3.4 billion to the UK economy each year.
More than half of these cottage businesses in our survey are run by a single individual working alone, and are overwhelmingly (75%) led by women.
A melting pot of folk and digital, the occupations interviewed by AXA included food makers, brewers, upholsterers, textile makers, growers and animal care specialists, glass moulders, potters, illustrators and artists, theatrical costume makers, music producers and classic car restorers.
A day in the Life*: Paul, Furniture Maker
Age: 42yo | Weight: 12st 4lb | Height: 5ft 10in
*Chosen from responses to the study
Physical Activity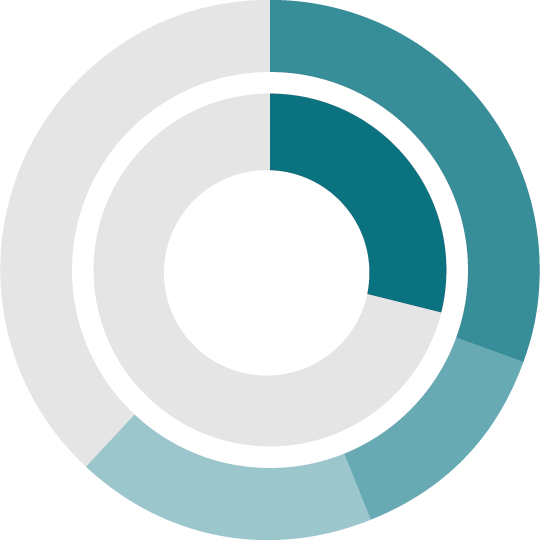 Time spent on feet (other): 7 h 20 min
Time spent on feet (work): 3 h 15 min
Time spent sitting: 4 h 20 min
*Fitbit starts everyone off with a 10,000-step goal, and here's why: It adds up to about five miles each day for most people, which includes about 30 minutes of daily exercise—satisfying the NHS's recommendation of at least 150 minutes of moderate exercise per week.
Sample Diet

Breakfast
Peanut butter (45g) and banana, two slices of toast, orange and a bowl of porridge

Lunch
Slice of quiche (200g), salad and dressing, yoghurt and mixed berries, handful of mixed nuts

Dinner
Chicken Kiev, jacket potato and butter, spinach, mushrooms and red pepper

Snacks
Granola bar, fruit and hummus
Self-reported Stress
Low stress: 7 h 20 min
Moderate stress: 3 h 15 min
High stress: 1 h 20 min
Highest stress point:

6.55 am
"I was tired and was keen to make up for lost time in the workshop after spending the afternoon on the computer and driving the day before"
Cottage Artisans work the longest and most erratic hours of all the occupations in our survey. Just two in ten work anything approaching 'office hours', and a third routinely work well into the night.
One respondent, a soft toy maker, described a typical day starting at 6am, looking after her children during the day, then working on her business from 7pm to midnight. Another, a film-maker with four employees in his studio, described working from 10 in the morning to 3am.
Rather than having a strict separation between home and workshop, Cottage Artisans tend to merge the two, often devoting the mornings or lunch hour to preparing dinner or doing housework.
And unsociable hours and a home-based life can take its toll, as a quarter of people in this group quote loneliness as a health issue associated with their work. They are also most beset by money worries – four in ten directly say their health is affected by a low income.
This group reports the highest levels of stress, anxiety and depression of the self-employed in our survey. Half of those reporting these symptoms relate them back to their work, with money worries being the most common trigger. This may well reflect the relatively low hourly rate that comes with many of the occupations surveyed, falling under minimum wage.
They had the highest alcohol intake of all the groups surveyed, typically being 22 units per week, which exceeds the new recommendation of a 14-unit per week daily limit.
Which isn't to say that anyone choosing this lifestyle always brings these downsides. A 60/40 split was observed across the wellbeing indicators in our survey, with a majority saying that being self-employed had been beneficial for their wellbeing.
Living the Good Life
From our research, some of the key health impacts faced by Cottage Artisans included isolation and depression, stress and a higher than average alcohol intake. To help you better live the Good Life, take a look at AXA's health and wellbeing factsheets, provided by NHS Choices:
1Survey of 400 small business owners conducted October 2017
2Office of National Statistics, 2017
3McManus S, Bebbington P, Jenkins R, Brugha T. (eds.) (2016). Mental health and wellbeing in England: Adult psychiatric morbidity survey 2014. Leeds: NHS digital.