Workplace wellbeing: is the Modern Tradesman living the Good Life?
Meet Richard, the self-employed Modern Tradesman
According to the CIPD, self-employment now accounts for one in seven of all UK workers, with many viewing this working lifestyle as the new 'Good Life': a better work-life balance, better health and the freedom of being your own boss.
To see how accurate this view of self-employment is, AXA surveyed1 the working habits of self-employed people in the UK and uncovered four new lifestyle groups: The School Runner, The Cottage Artisan, The Office Escapee, and The Modern Tradesman.
The results below reflect this survey, and while not everyone will see themselves in one of these groups, what we've seen in the survey says a lot about modern self-employed working habits.
We looked at how their work life impact their health, their families, and their overall wellbeing. Here, we explore The Modern Tradesman and their workplace wellbeing to find out if they're living the Good Life in the UK workforce.
Good Life Ratings: The Modern Tradesman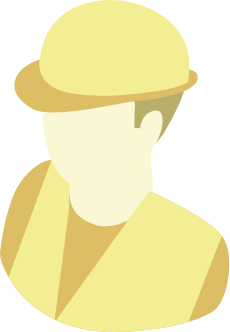 Modern Tradesmen are breaking the mould and building a new future for themselves and their families.
| | | |
| --- | --- | --- |
| | Monthly Salary | £1,580 |
| | Working Day | 8.5 hours, 8am to 4.30pm |
| | Average BMI | 26 (47% are overweight and 21% are in the obese category) |
| | Physically Active | 82% |
| | Suffering Work-related Stress | 8% |
| | #1 Health Benefit | Improved fitness, lower stress |
| | Health Impacts | Anxiety, work-related dermatitis, migraines |
The construction trades have traditionally been one of the biggest arena of self-employment, and they still make up 26% of self-employed people in the UK2. Their world offers a continuity rare in today's workplace: it is incredibly hard to automate and has the strongest family business tradition of all sectors.
They are the veterans of self-employment and obtain the best average incomes of all the self-employed groups studied. The opportunity to learn and qualify on the job makes it an attractive option for young people too, who wish to evade student debts and the low-paid admin work that bedevils the first years of work for many.
People interviewed in this category carry out heavy manual work for a large part of the day, often outdoors and involving periods of high physical exertion. However, far from being a disadvantage, this aspect of the work is proving one of its biggest selling points to new recruits.
A day in the Life*: Richard, Carpenter and Joiner
Age: 55yo | Weight: 14st 10lb | Height: 6ft 1in
*Chosen from responses to the study
Physical Activity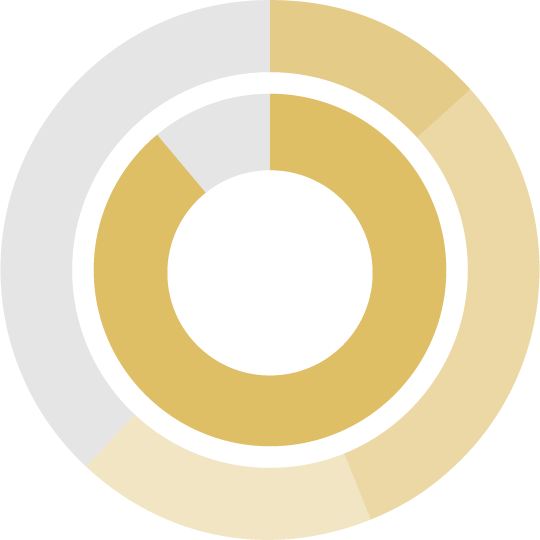 Time spent on feet (other): 7 h
Time spent on feet (work): 3 h
Time spent sitting: 4 h
*Fitbit starts everyone off with a 10,000-step goal, and here's why: It adds up to about five miles each day for most people, which includes about 30 minutes of daily exercise—satisfying the NHS's recommendation of at least 150 minutes of moderate exercise per week.
Sample Diet

Breakfast
2 hard-boiled eggs, two slices of wholemeal toast with butter, muesli (90g) with blueberries, linseed and Greek yoghurt, tea or coffee

Lunch
Tuna sandwich with mayonnaise, banana, 125g dried fruit

Dinner
Roast chicken (200g), new potatoes (100g), cauliflower, carrots and peas, lemon tart, glass of red wine

Snacks
6 x oatcakes, cream cheese, banana, apple, pint of milk
Self-reported Stress
Low stress: 7 h
Moderate stress: 4 h 30 min
High stress: 50 min
Highest stress point:

7.40 am
"I'd got the kids up and then drove 40 minutes in awful traffic. I was tired and annoyed, so I sat for a minute before I got the tools out of the car and went to the job."
Overall, tradesmen like Richard reported the best mental wellbeing of all occupation groups in our study. Just 8% say their job causes them stress and they are less likely to say they feel stressed 'all the time' than all other types of worker.
The traditional white van plays a much smaller role in their lives than we are led to expect, as they typically drive it an hour each way to jobs, not much longer than the average commute for a car driver on the way to the office.
Despite this, the van was listed as one of the biggest sources of stress for Modern Tradesman, with 65% citing the 'waste of time' of being stuck in traffic as a major pain point, followed by finding the customer is late or not there as expected at 41%.
Tradesmen spend on average eight hours out of ten engaged in moderate to heavy manual work – four times more physical exertion than the other groups studied. However, the manual, outdoor work is considered a perk of the job rather than a downside: "I've done it for 45 years and it's worthwhile and good for the soul. Most of my work is outdoors: it's healthy and it keeps you fit!"
The downside, however, and one which requires careful management, is that six in ten of our respondents suffer from work-related back or joint pain. And despite an active day, a fifth of tradesmen we spoke to have BMIs in the obese category.
Many tradesmen skip breakfasts and lunches (21%), but make up for with salty snacks during a day where most eating is done in the van or on the go. As a result, their work-day diet can tend towards crisps, pastries and fried meats (tradesmen consume four times more sausages per week than the UK average).
At 34% of the tradespeople in our study, smoking is also higher than the UK average (19%) or the average for desk-based workers (16%). Taken together with diet, these factors may help account for the manual category having the worst blood pressure in our study, with 21% reporting theirs as 'high'.
Living the Good Life
From our research, some of the key health impacts faced by Modern Tradesmen included smoking, high blood pressure, diet and nutrition, back and joint pain. To help you better live the Good Life, take a look at AXA's health and wellbeing factsheets, provided by NHS Choices:
1Survey of 400 small business owners conducted October 2017
2Office of National Statistics, EMP04: Employment by occupation, June 2017