Workplace wellbeing: is the School Runner living the Good Life?
Meet Emily, the self-employed School Runner
With self-employment now accounting for one in seven of all UK workers, many are viewing this working lifestyle as the new 'Good Life', offering better health, more time with family, greater independence and freedom.
To test this view, AXA surveyed 1 the working habits of self-employed people in the UK and uncovered four new self-employed lifestyle groups: The School Runner, The Cottage Artisan, The Office Escapee, and The Modern Tradesman. The results below reflect this survey, and while not everyone will see themselves in one of these groups, what we've seen in the survey says a lot about modern self-employed working habits.
We've traced how their working lifestyles impact their lives, families, and their overall health and wellbeing. Here, we explore The School Runner and their workplace wellbeing to find out if they're living the Good Life in the UK workforce.
Good Life Ratings: The School Runner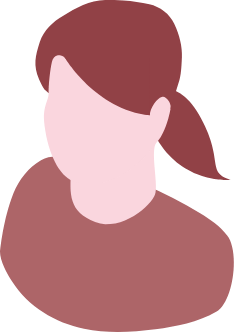 Squeezing in work between the twice-daily school run is no mean feat, but The School Runner is certainly no slouch!
| | | |
| --- | --- | --- |
| | Monthly Salary | £754 |
| | Working Day | 5 hours, (9.30am - 2.30pm) |
| | Average BMI | 25 (35% are overweight and 9% are in the obese category) |
| | Physically Active | 30% |
| | Suffering Work-related Stress | 11% |
| | #1 Health Benefit | Improved mental wellbeing |
| | Health Impacts | Headaches, migraines & poorer diet |
The number of families where both parents work has increased by a third in the past 20 years 2. While family economics change, schools continue to follow a schedule that evolved in first half of the twentieth century. School Runners are people who seek a solution to the clash of school and work hours: by choose to go self-employed they can make their own hours, set their own agendas and manage paid work in between the two school runs, all without childminding fees.
School Runners are overwhelmingly sole traders and average incomes hover around £750 per month. Top occupations for this group include: accountants, business consultants, caterers, copywriters, tutors, textile and crafts makers, as well as photographers, film-makers and video editors.
The main benefit they note from choosing this lifestyle is better mental wellbeing overall: 58% said their mental health had improved compared to 10% who said it had deteriorated. One in six said they suffer from a common mental health problem, which is typical for the UK population 3.
Most expect to gain more quality time with their family after switching to self-employment, but only 37% said they felt they had achieved that once the reality of juggling clients and children has set in.
'Feeling rushed' is the single biggest source of stress as school-runners battle to make the school gates on time and customer deadlines too. Four in ten school-runners say they have succeeded in achieving a better work-family balance by choosing self-employment, but far more find switching a boss for clients has been trickier than anticipated.
A day in the Life *: Emily, Part-Time Beautician
Age: 32yo | Weight: 8st 7lb | Height: 5ft 4in
*Chosen from responses to the study
Physical Activity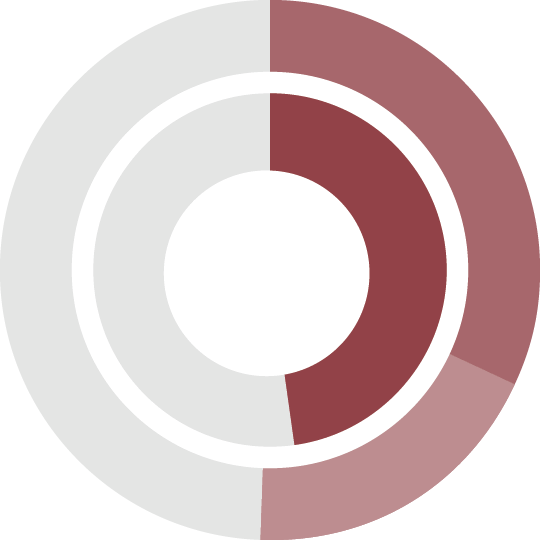 Time spent on feet: 7 h 40 min
Time spent sitting: 4 h 30 min
*Fitbit starts everyone off with a 10,000-step goal, and here's why: It adds up to about five miles each day for most people, which includes about 30 minutes of daily exercise—satisfying the NHS's recommendation of at least 150 minutes of moderate exercise per week.
Sample Diet

Breakfast
Stewed plums, two slices of wholemeal toast, butter and 2 tbsp marmalade and a milkshake

Lunch
Scotch egg, apple and handful of hazelnuts

Dinner
Saag paneer curry as a main, rice (100g)and naan

Snacks
Banana and yoghurt
Self-reported Stress
Low stress: 9 h
moderate stress: 2 h
High stress: 5 h 10 min
Highest stress point:

8.45 am
"I was rushed, tired and annoyed with the traffic, then sat waiting for the school to open for 15 minutes"
Emily's case study diary was typical for the School Runner: she reported feeling 'high stress' from 7am to 9.30am, and from 2.30pm to 5pm.
n fact, the school-run stress averages at 4 hours 50 minutes per day. That's 24 hours, or one whole day per week, feeling stressed due to the school run. As another mum in our survey described it: "It is such a battle just to get everyone out of the house (three boys aged 13, 12 and 9) in time to give my first piano lesson at 8.30".
Headaches and migraines are the most negative health impact reported: a quarter say they suffer from them every day of their working week.
From our survey responses, we found School Runners typically spend 30% of their day engaged in physical activity. For comparison, a full-time desk-based worker spends just 15% of the day on their feet according to our research. People who fall into this category also reported lower than average BMIs (just 25% had BMIs in the overweight category compared to a UK 62% average).
A negative impact is that in the rush to balance the demands of children and customers, mealtimes can be squeezed out. School Runners tended to skip more meals than other groups in the study. Four in ten have no breakfast or lunch, while diets tend towards being higher in carbohydrates and caffeine. Evening meals often then follow child-pleasing options diet with a higher dose of bread, potatoes, pizza and chips.
1Survey of 400 small business owners conducted October 2017
2Office of National Statistics, 2017
3McManus S, Bebbington P, Jenkins R, Brugha T. (eds.) (2016). Mental health and wellbeing in England: Adult psychiatric morbidity survey 2014. Leeds: NHS digital.