Workplace wellbeing: is the Office Escapee living the Good Life?
Meet Carla, the self-employed Office Escapee
Self-employment is booming, with many seeing this work option as a new 'Good Life' – better health, more time with family, greater freedom and the chance to be your own boss.
In fact, self-employment is more popular than ever, and now accounts for one in seven of all UK workers.
To put the idea of the new Good Life to the test, we surveyed the working habits of self-employed people in the UK and uncovered four new self-employed lifestyle groups: The School Runner, The Cottage Artisan, The Office Escapee, and The Modern Tradesman. The results below reflect this survey, and while not everyone will see themselves in one of these groups, what we've seen in the survey says a lot about modern self-employed working habits.
Here, we explore The Office Escapee and their workplace wellbeing to find out if they're living the Good Life in the UK workforce.
Good Life Ratings: The Office Escapee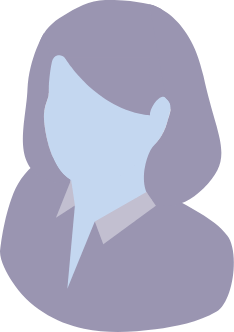 They're trading in watercooler moments for quality time at home, and not looking back!
| | | |
| --- | --- | --- |
| | Monthly Salary | £1,779 |
| | Working Day | 10 hours - based on office hours |
| | Average BMI | 26.5 (43 per cent are overweight, 21% in the obese category |
| | Physically Active | 15% |
| | Suffering Work-related Stress | 15% |
| | #1 Health Benefit | Happier and more time spent with family |
| | Health Impacts | Weight gain, back and joint pain, and eye strain |
There are now 1.4 million independent professionals working in the UK, most often from home rather than formal office premises.
The Professional Contractors Group estimates that this group has grown by 14% in the past decade alone and now generates £21 billion for the UK economy.
43% of office escapees are 'freelancers' in the true sense, in that they have based their business entirely on their previous in-house jobs (an accountant starting their own firm, for example).
But more than half describe their business as a departure from their previous work. Their new business can be based on a hobby, a skill acquired through adult education or a historic qualification they hold but haven't found place for in the traditional workplace (for instance, an English teacher who started a translation business as a way of using his foreign language degree).
The office escapees interviewed by AXA were mostly accountants, consultants, marketing and PR professionals, journalists, graphic designers, software developers and IT consultants among others.
A day in the Life*: Carla, Accountant
Age: 44yo | Weight: 11st 6lb | Height: 5ft 4in
*Chosen from responses to the study
Physical Activity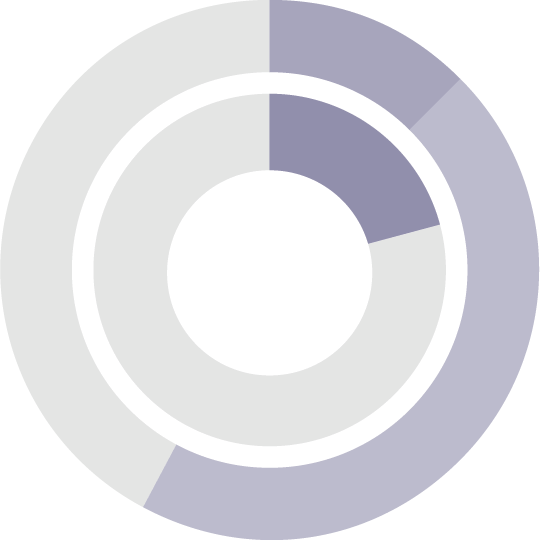 Time spent on feet: 3 h
Time spent sitting: 10 h 55 min
*Fitbit starts everyone off with a 10,000-step goal, and here's why: It adds up to about five miles each day for most people, which includes about 30 minutes of daily exercise—satisfying the NHS's recommendation of at least 150 minutes of moderate exercise per week.
Sample Diet

Breakfast
Porridge oats, full fat milk, apple, Greek yoghurt and raisins

Lunch
Poached egg on toast, baked beans, 2 x grilled tomatoes, ham, pear

Dinner
Grilled hake, boiled potatoes, broccoli, green beans, asparagus, mint tea

Snacks
2 x bananas, Cheddar cheese sticks – 100g, hummus
Self-reported Stress
Low stress: 6 h 30 min
Moderate stress: 4 h 30 min
High stress: 2 h
Highest stress point:

2 pm
"I was called into a call with a company director, bank manager and auditor. I had no idea it was taking place and had not prepared for any of the questions asked. People interrupted me while I was talking anyway."
Carla, like most Office Escapees, is able to evade the office but not office hours. They tend to work a four and a half day week, typically from 9am to 7pm in the evening.
For the majority of Escapees like Carla, there is little regret for leaving office life: 73% say they would not go back if they had the chance and the overwhelming majority say their family-work balance has improved. Just one per cent say the move has left them less happy.
Despite this lack of nostalgia for the office, loneliness haunts 40% of Office Escapees. Half combat this by working with the radio on (Radio 4 being most popular) and a third even leave the TV running.
The major benefit of going self-employed for people like Carla is that stress levels take a nose-dive. Just one in ten say they find life more stressful now, while 50% report being 'a lot less stressed'.
Spending long hours behind a desk does take its toll on this group's health: 54% of those interviewed said they spent under an hour of their waking time away from their desk during their last work day.
Few use their new-found freedom from bosses to indulge in a long lunch too: the average lunch break is 30 minutes, and just over half spend it at their desk! Mealtimes are spent online, checking social media or finishing off work while they eat. However, taking in too many calories isn't a problem, despite spending the day with easy access to the fridge – only 17 per cent say they tend to over-eat or snack more when working from home.
Unsurprisingly, this lifestyle has a few identifiable health effects for six in ten Escapees. According to our study, one in five are obese according to their BMIs, and they are just as likely to suffer back and joint pain as heavy manual workers. Eye strain is also massively increased for people like Carla, with half of all Office Escapees in our survey saying this affects them regularly.
Living the Good Life
From our research, some of the key health impacts faced by Office Escapees included obesity, back and joint pain and eye strain. To help you better live the Good Life, take a look at AXA's health and wellbeing factsheets, provided by NHS Choices:
1Survey of 400 small business owners conducted October 2017