Winter is here, but do we need specific tyres?
It's said that there's no such thing as bad weather, only bad clothing. And just as we wouldn't head to the ski slopes in board shorts and flip-flops, it's easy to assume the same logic applies to our cars.
And for many drivers, winter tyres are a fantastic idea. They give good traction, even in icy conditions. They can displace large amounts of water and boast a shorter braking distance than a summer wheel. But they can also be cumbersome. And expensive. And unlike a good down jacket or fleece-lined boot, not a simple thing to take off.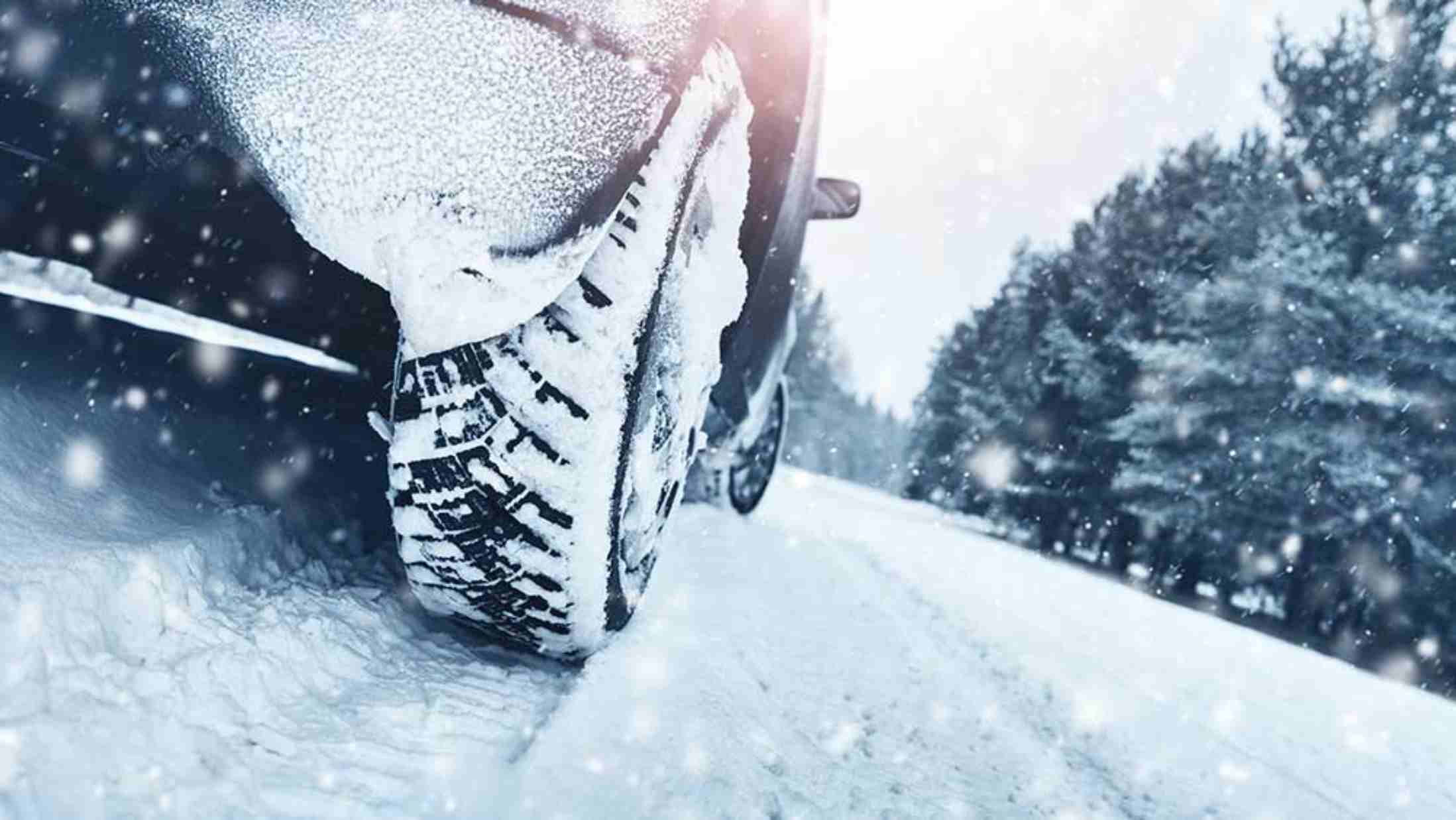 What are winter tyres?
In the UK, there are three main varieties of tyre: summer, all-season, and winter. The advice is to swap to the latter when temperatures dip below 7 degrees Celsius, although unlike colder climates such as Finland or Luxembourg or Aosta Valley in Italy, Britain hasn't made this law.
Summer tyres, as a rule, do better in clement weather. Their tread features large contact patches, which help sweep away excess water. They're made using softer rubber, designed for a tighter grip on tarmac and more agility during harsh turns. The downside, however, is that when the temperature drops, this rubber toughens to the point where it could crack. And the wider grooves will struggle to sweep away snow or ice.
All-seasonal tyres - the hybrid of the group – have a similar rubber compound to summer, but a more intricately-patterned tyre tread.
Winter tyres are made from tough rubber with a high silica content, although they retain greater flexibility as conditions change on the road. They have deeper, narrower grooves than their summer counterparts, and laced across these grooves are something called sipes: thin slits cut into the rubber. This tread pattern is designed to give better traction during cold snaps, and better braking distance on ice- or frost-laden roads. If you want to pick a winter tyre from a line-up, keep an eye out for a snowflake or mountain icon when you next visit your local specialist.
Pros and cons of different types of tyres
Tyre tread
Fewer but wider grooves and sipes
Material
Softer rubber compound, which firms as temperatures dip
Pros
Resistant to aquaplaning
Responsive steering
Easier to handle
Cons
Loses flexibility in colder weather
Poor traction in ice and snow
Rubber can crack or ruin under 7 degrees Celsius
Shorter lifespan (35-40,000 miles)
Tyre tread
Large amount of deep grooves and sipes
Material
Softer rubber compound, which firms as temperatures dip
Pros
Good flexibility in all temperatures
Less hassle
Less expensive
Decent lifespan (60,000 miles)
Cons
Loses flexibility in colder weather
Poor traction in ice and snow
Rubber can crack or ruin under 7 degrees Celsius
Shorter lifespan (35-40,000 miles)
Tyre tread
Large amount of deep groves and sipes
Material
Tougher rubber compound with a high silica content
Pros
Retains flexibility in cool temperatures
Better traction on snow or ice
Improved braking distance
Cons
Expensive to run
Using in summer could impair braking distance, run down the tread and compromise friction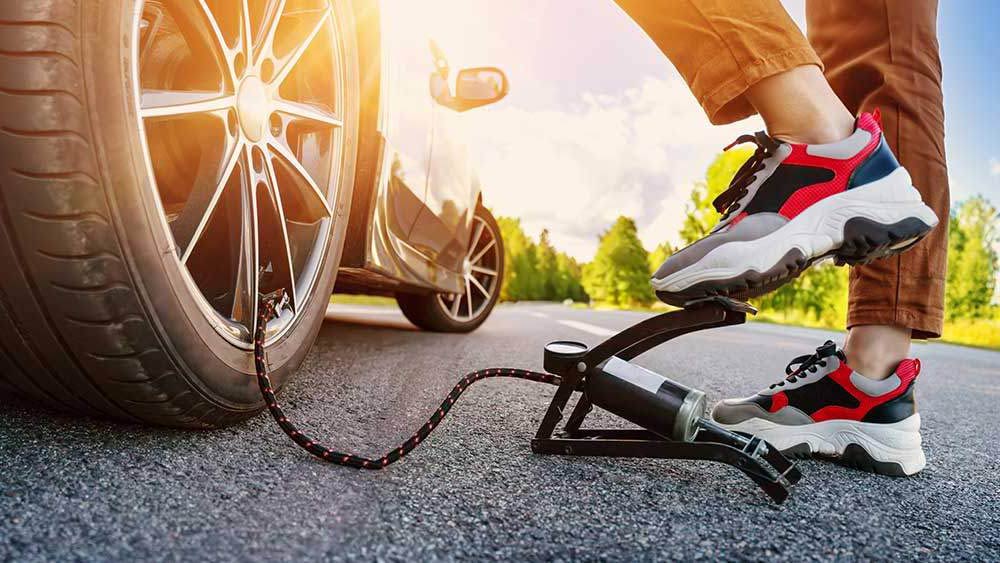 Do I need them?
Legally, a UK-driven car isn't required to switch tyres with seasons. Hybrid options are standard, and many drivers - including long-distance commuters - get on with these just fine.
The impacts of climate change will also be a factor. Years ago, it was the norm to swap tyres around Halloween, then back again with BST. Nowadays, with our shorter, milder winters, there won't necessarily be enough sub-7 degrees Celsius days to warrant this. But this could also depend on your postcode. Drivers in the icy Highlands will face different conditions to those on the balmy Cornish coast.
If you regularly drive your car abroad, law could be a factor too. Several European countries - including Finland, Germany, Austria and Iceland - require winter tyres during specific months. The tread depths required can also differ, so if in doubt, check before you travel.
A final consideration is money. Not just the price of the tyre, but their tendency to make the car guzzle fuel during warmer months. This makes them expensive to run all-year round, so if you're simply in the market for a new set, all-seasons are a better option. Which leads us onto…
How much will they cost?
As with tech, wine, and indeed that hardy down coat, quality doesn't come cheap. Winter tyres are an investment piece, costing up to £1000 for a full set (and ideally you'd buy a full set: replacing just the back will upset the stability of your car and can wear down the tread).
However, this initial outlay could save you £££ down the road. Cycling between seasonal tyres will preserve the quality of each: their material and groove patterns have been designed to economise fuel and withstand extreme conditions. And if a professional mechanic carries out the swap, then by default you'll be checking your tread twice a year: the best insurance against surprise repairs.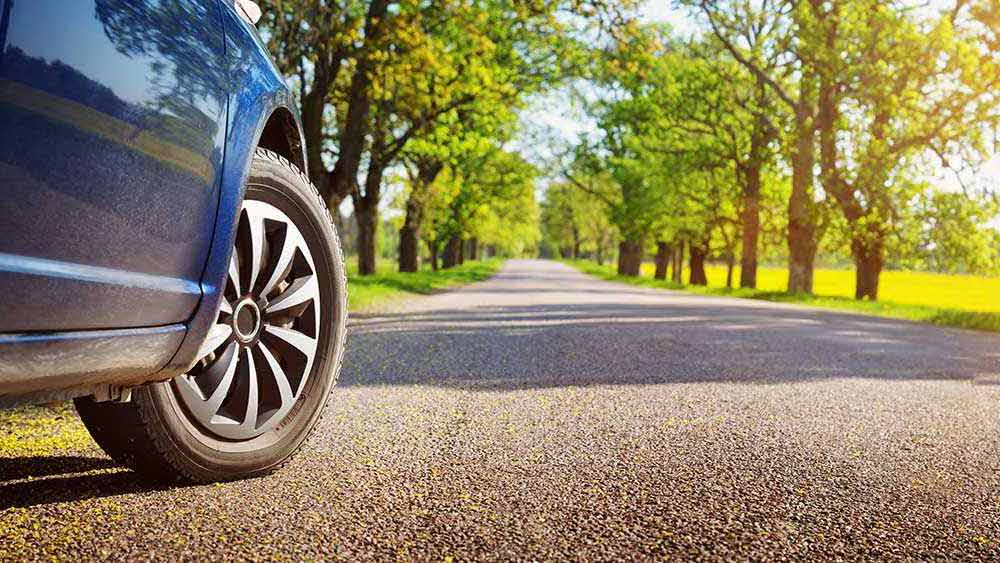 Do I need to tell my insurer?
Not usually. Assuming, of course, that the tyres are roadworthy, have been fitted in accordance with manufacturer instructions, and you're not planning on changing the wheels. However, it's always the exception that make the rule so check the ABI's online guide first. If your insurer isn't listed, or you're still hesitant, give them a quick call.
If you're anticipating regular extreme weather, such as snow, ice or hail, then winter tyres could be a sensible choice. For everyone else, good sense and a regular twenty pence coin-check will be enough to weather occasional storms. Regardless of your decision, decent insurance is a must on the roads. AXA car cover starts from just £2971 and can include extras such as breakdown cover and courtesy car upgrades. Get a quote, or find out more.
1 10% of AXA Comprehensive Car Insurance customers paid this or less between 1 September 2023 and 30 November 2023.