From glare to getaway gridlock, driving in the summer comes with its own set of challenges.
Here's AXA's top dos and don'ts of driving in the warmer months to help you steer clear of trouble and prevent your summer adventures coming to an unexpected stop.
Do
Be prepared
Share the roads
Check your tyres
Keep a clear view
Top up your fluids
Know your route
Top up your fluids
Engine coolant, power steering fluid, brake fluid, oil and windscreen wash make up the lifeblood of your car. Make sure you check the levels of each liquid every few weeks to keep your car going. On a long journey? Keep an eye on your fuel levels. It might seem like a no-brainer but running out of fuel is responsible for more breakdowns than you'd think.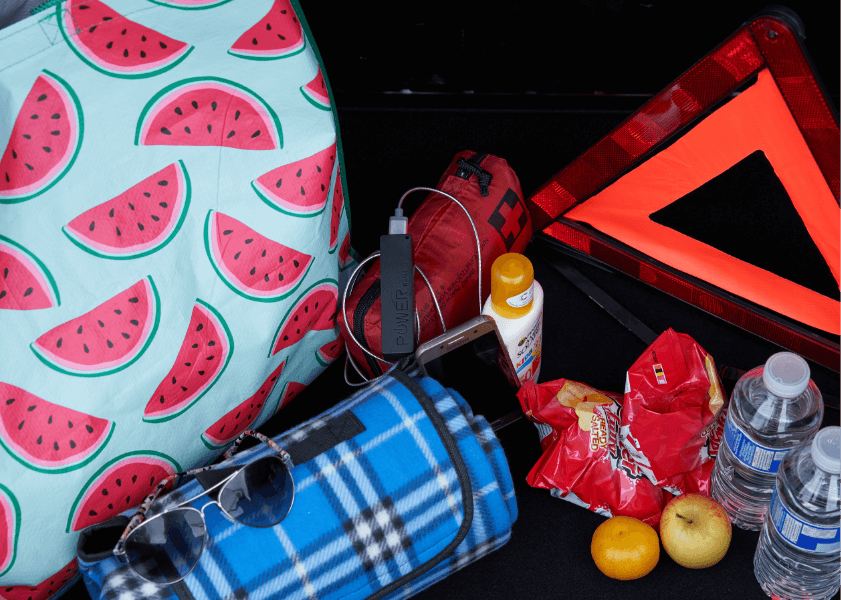 Be prepared
Keep an emergency kit in your car – including a first aid kit, in-car mobile phone chargers, jump cables, insurance documents, a spare tyre and a list of emergency contact numbers – so that you're prepared if the worst happens.
Share the roads
With school out for summer, expect the roads to be much busier as people head out to make the most of their holidays. Drive cautiously through areas where children are likely to play and maintain a safe distance between your car and cyclists and motorcyclists.
Know your route
Technology can be temperamental, so don't put all your trust in GPS and sat navs. Research your route before hitting the road and invest in a road map that you know how to use to help avoid the summer getaway gridlock.
Keep a clear view
Maintain a crystal-clear windscreen by keeping your windscreen washer levels topped up, replacing worn or damaged wipers and getting scratches and chips repaired. Dazzled by glare? Use your sun visors and keep a pair of glare-resistant sunglasses handy in your car.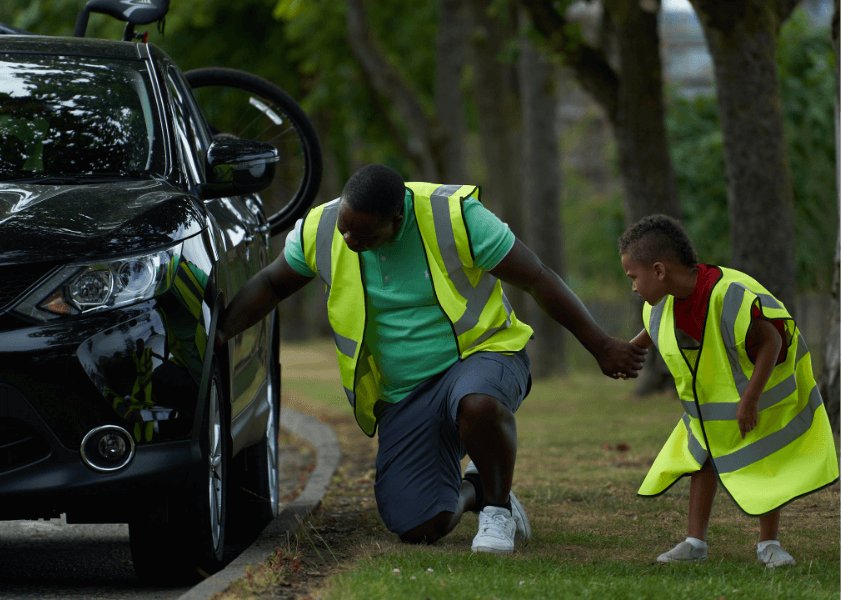 Check your tyres
With tyre faults ranking as the second most common breakdown cause1 it pays to check your tyres weekly or before a long journey. High temperatures can exacerbate existing damage, so ensure your car's tyre pressures and tread depth are at the appropriate level.
Don't
Drive tired
Leave your kids or pets in your car
Forget the entertainment
Get caught in traffic
Leave it to chance
Let hay fever stop you
Drive tired
Research suggests that almost 20% of accidents on major roads are sleep related. Try to get a good night's sleep if you know you've got a long journey ahead of you. Take a 15-minute break every two hours and drink coffee or high-caffeine drinks to perk yourself up.
Get caught in traffic
It pays to plan your journey ahead so you can try your best to avoid roadworks or traffic delays. Check for updates via local radio or Traffic England, Traffic Scotland, Transport Northern Ireland and Traffic Wales.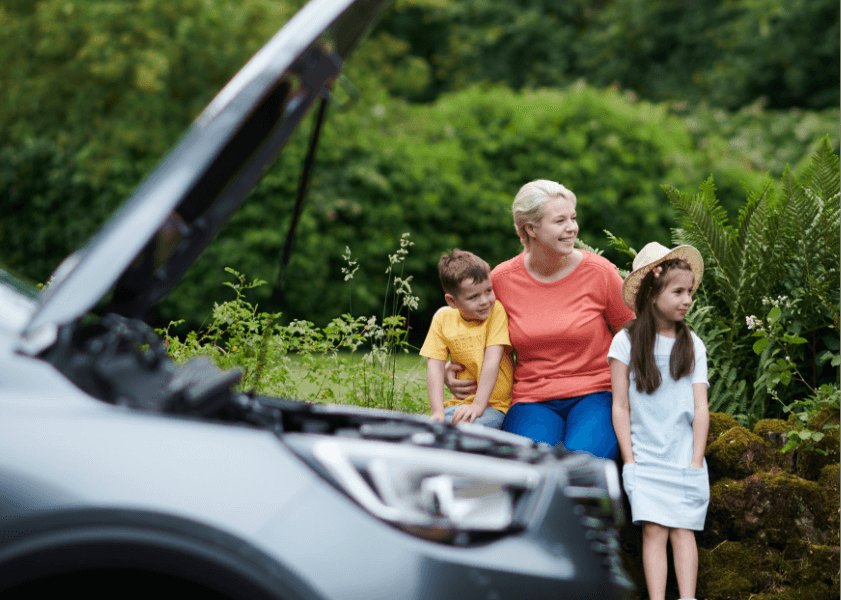 Leave kids or pets in your car
In-car temperatures can spike dangerously high within a few minutes during the summer months – when it's 22 degrees outside, a car can reach 47 degrees within an hour. Never leave your kids or pets behind in your car, no matter how quick you think you're going to be.
Let hay fever stop you
Did you know that if you sneeze while driving at 70mph, you lose your vision for 100 metres? Choose a non-drowsy medication, keep tissues handy and close vents and windows when driving to minimise symptoms.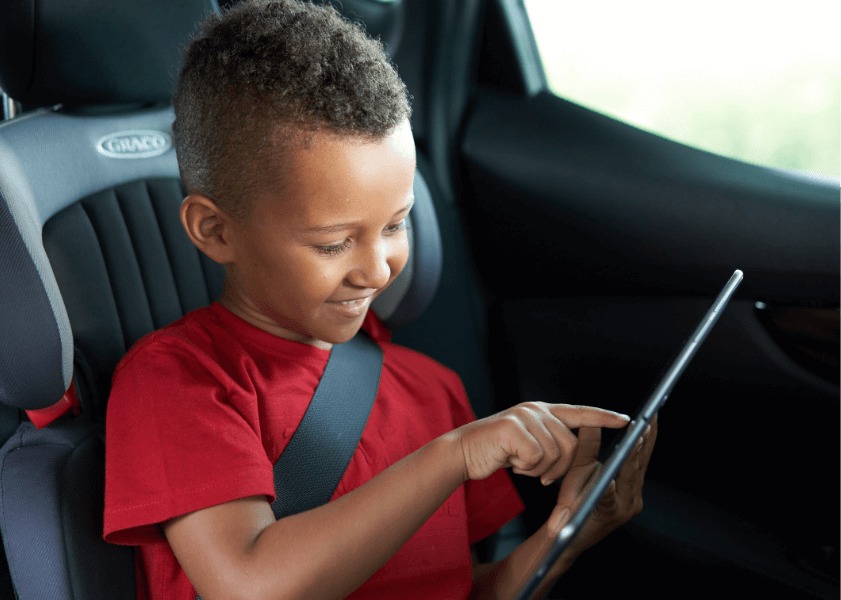 Forget the entertainment
Whether heading on a family holiday or a day trip, long journeys can be tough on young kids. Keep your little ones entertained on long car journeys by packing toys, tablets, headphones and portable DVD players and hone your observation skills with classic car games including I Spy and Yellow Car.
Leave it to chance
Between June 2017 and May 2018, AXA attended 270,00 breakdowns, helping drivers get back on the road more quickly. Offering cover if an uninsured driver causes damage to your car as well as wrong fuel cover, why not invest in AXA's car insurance so that when the worst happens, we can help you get back on the road.
1 Based on AXA Assistance claims analysis from June 2017 to end of May 2018.