According to the Met Office a 'storm pattern' is expected to hit Britain this winter.
So as breaking down in your car is no fun, especially when it's cold and wet, we've put together a few tips on how to get your car ready, whatever the weather.
Get a winter car service
Of course if you don't know your way under the hood of your car the easy option is to get a winter car service at your local garage. Failing that, here's a handy check list: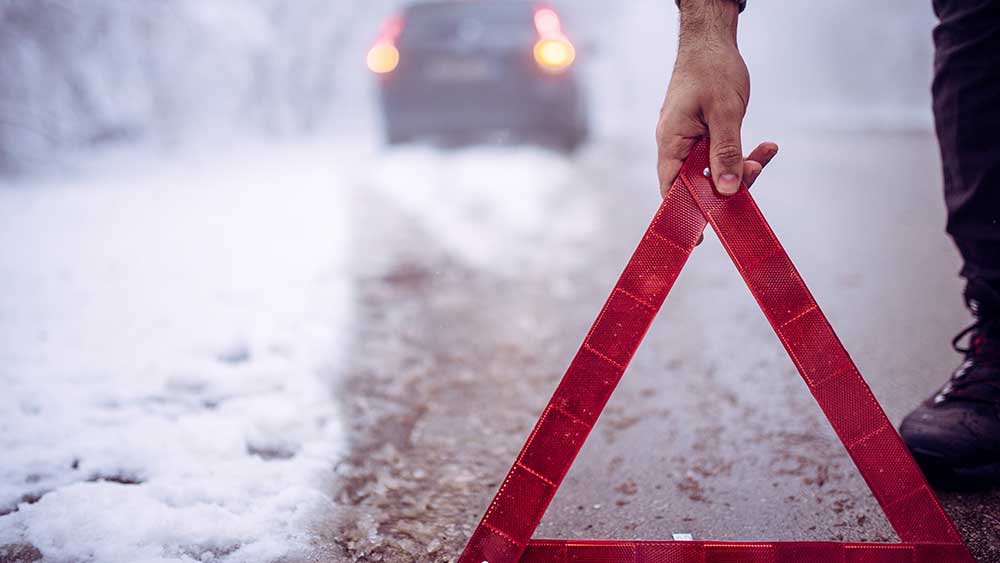 Top up your oil
Just don't forget to replace the cap fully (it's an easy mistake to make) and don't overfill it as it can lead to all sorts of engine problems.
Sometimes a thinner oil is recommended for winter as this will help the engine run smoother. It's worth taking a look at your car's user manual to see if this is suggested for your vehicle. If you need to do this, you can take a look at our guide on how to change your car's oil.
Check your tyres
The correct tyre pressure is essential when it's wet and icy. If you're not sure what the right pressure is (it varies from front to back), you can normally find this information on the inside of the driver's side door, or on the inside of the fuel cap. You can also find it in your driver's manual. If you're still struggling, a quick search on the internet should help you find the correct tyre pressure for your vehicle.
Tyre tread is also vitally important. The minimum legal depth in the UK is 1.6mm. If you don't have a tyre gauge handy, you can use a 20 pence coin. The outer band on the coin is the same as the minimum allowable tread depth. Ideally you should aim for a minimum tread depth of 3mm.
And don't forget to check that your spare tyre is in decent nick and that you have a jack handy.
Watch your windscreen
Failing to have a clear windscreen also carries 3 points and a £100 fine. So before you set off, make sure your windscreen is completely clear. It may be tempting, but never leave your car unattended with the key in or on the vehicle while it warms up. If you do, you won't be covered by your car insurance for any damage or theft.
You should also check that your wiper blades work. Top up your windscreen wash with antifreeze or buy some with it already mixed in. And invest in some de-icer.
Have some sunglasses handy
It's also a good idea to keep a pair of shades in the glove compartment as low bright winter sun can easily dazzle you!
Top up your coolant
Just remember to do it when the engine is cool or you could scald yourself. And if you see the level drop suddenly get it checked at a garage.
Check your car battery and lights
Your car's battery works a lot harder in winter as you're more likely to use your lights, wipers and heating. It will need replacing every few years, so you might want to get it checked along with your lights.
Put together a handy pack
Here are a few items for 'just in case':
Torch and batteries
Mobile phone and a power pack to charge it
Warm clothing and comfortable walking shoes
Blanket
Shovel
Hi-vis jacket
Jump leads
Warning triangles – if you break down this should be placed about 45/50 metres behind your car (about the length of about 3½ buses). Please don't put one out if you're on a motorway – it's not safe.
Emergency supplies – if there's a weather warning and you're advised not to risk a road trip, please do just that. But if driving really is unavoidable then take some extra warm clothes, a hot flask and some snacks.
Then if you do get stuck at least you'll have something to look forward to.
Don't run out of fuel
Often drivers assume they have a good few miles to go after the fuel gauge goes into the red, then find themselves stranded on empty. Don't risk a breakdown by running out of fuel, and always refuel before that gauge goes into the red.
Not many know this, but if you do cause an accident as you've run out of fuel, you could end up with 3 points on your licence and a fine.
Check your insurance and breakdown cover
Last but not least, don't forget to renew your insurance and check that you have breakdown cover as well.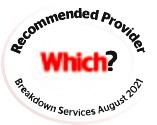 AXA breakdown cover is optional but well worth it should you find yourself on the hard shoulder. In fact we're very proud to say our breakdown service has recently been recommended by Which?
AXA offer two types of car insurance: third-party, fire and theft and comprehensive. Third-party, fire and theft (TPF&T) car insurance covers you against damage to other people and their property, as well as the repair or replacement of your car if it is stolen or damaged by fire or during theft.
Comprehensive car insurance gives you the benefits of Third-party, fire and theft, with the added benefit of repair or replacement of your car if it is damaged accidentally – even if it was your fault.
When it comes to winter weather, preparation is the key to staying safe and warm. However, should you need help, AXA is always here to get you back to the good stuff, whatever the weather.