Ten years ago the smartest device in most people's homes was the dimmer switch.
But over the past few years that's changed beyond all recognition.
So much so that, according to a survey conducted by Smart Home Week, 57% of homes in the UK now have a smart device able to control appliances such as the lights or a kettle - even the vacuum cleaner.
All of this is possible because of a little thing called a smart speaker. If you haven't seen one before they look just like a small stereo speaker, only they're voice activated and can do much, much more.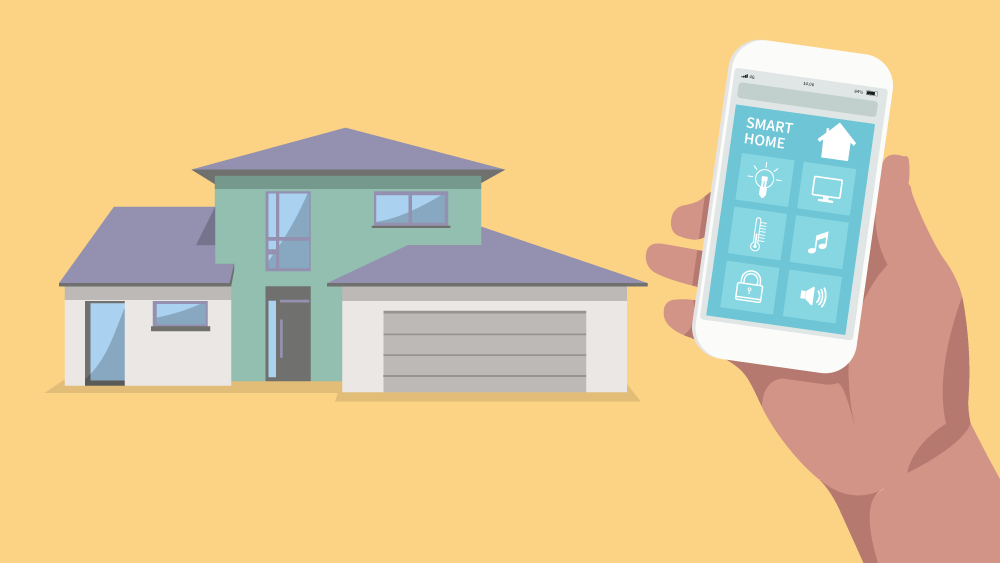 According to the latest stats, over 38% of us in the UK have them (overtaking the US where the figure is about 35%).
There are a great many to choose from. Amazon and Google are the major players, though you can also buy them from Apple, Sonos, and Bose among many others.
If you want to test the water the good news is it won't break the bank. You can buy an entry level model for well under £50. And if you're happy to wait you can get some brilliant deals in the sales, especially when the tech giants decide to upgrade from one model to the next.
Though before you buy do ask yourself, is 'Is it compatible with my other devices?', as in the future you might want to connect it to a few gadgets.
What's a Smart Home exactly?
A smart home is simply a home with a range of devices that are connected (either hardwired or through the internet), using a device like a smart phone, tablet, computer, speaker, or even a games console. Once they're set up you can control everything from lighting and heating to security, not to mention a long list of connected devices including your washing machine. But more of that later.
It's all part of the 'Internet of Things' (IoT).
On the upside a Smart Home can help you keep down costs by cutting down on heating bills, by not heating your home when no one's there or putting the heating on to coincide with your car pulling up outside. On the downside, it it could all go pear-shaped if the internet goes down, or, worst case scenario, if someone decides to hack into your system through your kettle.
If you're worried about this, it's well worth changing the wifi password you get with your home hub, and the passwords you get with any connected devices. This is because all devices come with a factory default password, which makes them easy to hack into. And look into encryption software. You want to make sure your personal files and information are safe, and backed up securely.
What are Smart Speakers?
Think of them as easy-to-use virtual assistants.
You usually activate them by calling them by a given name like 'Alexa' or 'Siri'. Then ask them to do something, like "Play the greatest hits of Rihanna."
This part can take a while to get right as it adjusts to the sound of your voice. You could easily end up listening to Bananarama. But that's all part of the fun. Thanks to the wonders of Artificial Intelligence (A.I.), it will learn as it goes along.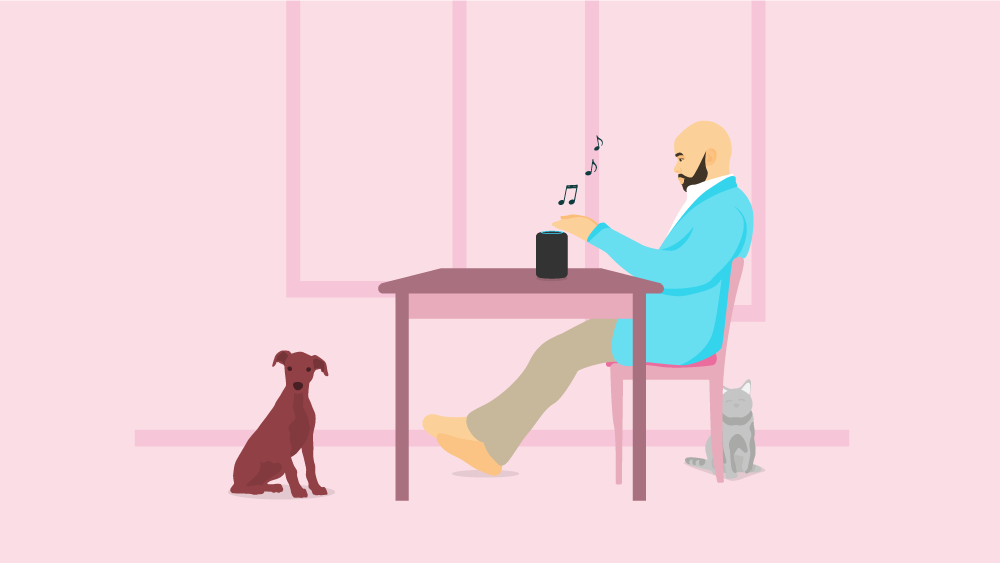 Ask it a question, say about science, and your virtual assistant will trawl the internet for the answers and read them back to you. Ideal if you have curious kids who want help with their homework. You can also ask it to play your favourite radio station, playlists or podcasts.
Ask it to turn off the heating or dim the light switches and, providing your smart devices are all connected. It will do that too.
Models that are more expensive also give you the opportunity to change the sound depending where you are in your home.
But ask it to tell a joke and you might wonder why you bothered. But that's all part of the charm.
If you really want to have fun with it, you can even change the accent. They don't have to have a mid-American twang. And you can toggle between a male and female voice.
Some of the more advanced models are now bi-lingual. Perfect if your family is too, or if you're learning a new language.
Smart TVs are everywhere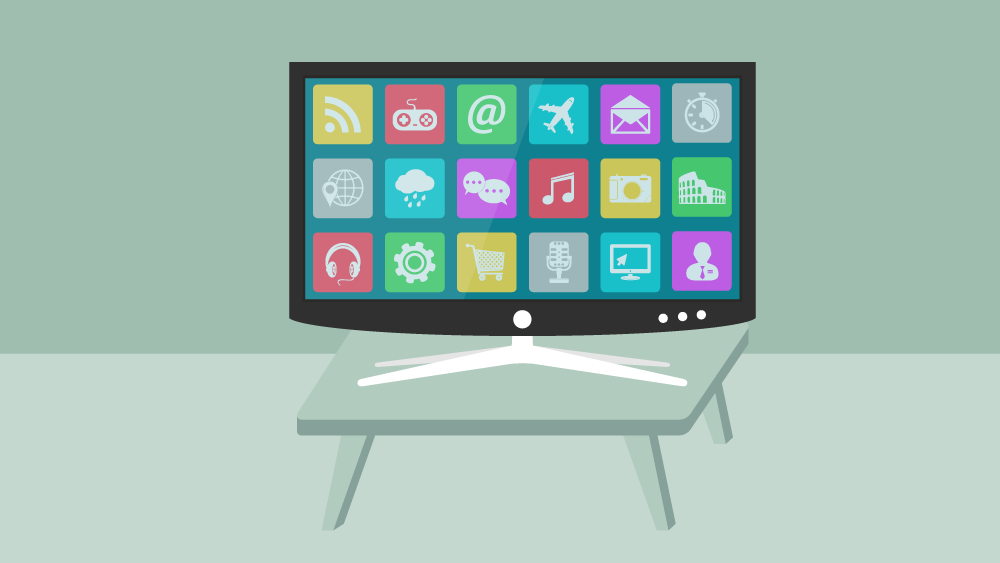 Chances are you have one already. If your TV is connected to the internet and can play subscription services like Netflix, it's a smart TV.
Though if you want to go the extra mile you could also use it to:
Check social media
Surf the web
Control your home's connected gadgets
Work with your smart speaker if you have one
Though if you have an old-style television (a dumb-TV, sorry), you can also insert a smart stick in the USB port to turn it into a semi-smart TV on the cheap!
Bright ideas with smart lights
The market for smarts lights is also booming (according to Statista it will be worth $105.2bn by 2023), as people realise that with some clever kit they can also control their lights remotely from their phone. So if you've forgotten to turn off the bathroom light for example, or want to give the impression you're at home when you're away, not a problem.
Some smart lights use Bluetooth to pair directly to your phone. Others use wireless, which is faster and allows you to control your lights when you're not at home with a hub (or bridge as it's sometimes called), though some bulbs can be controlled without one as they come with their own cloud service.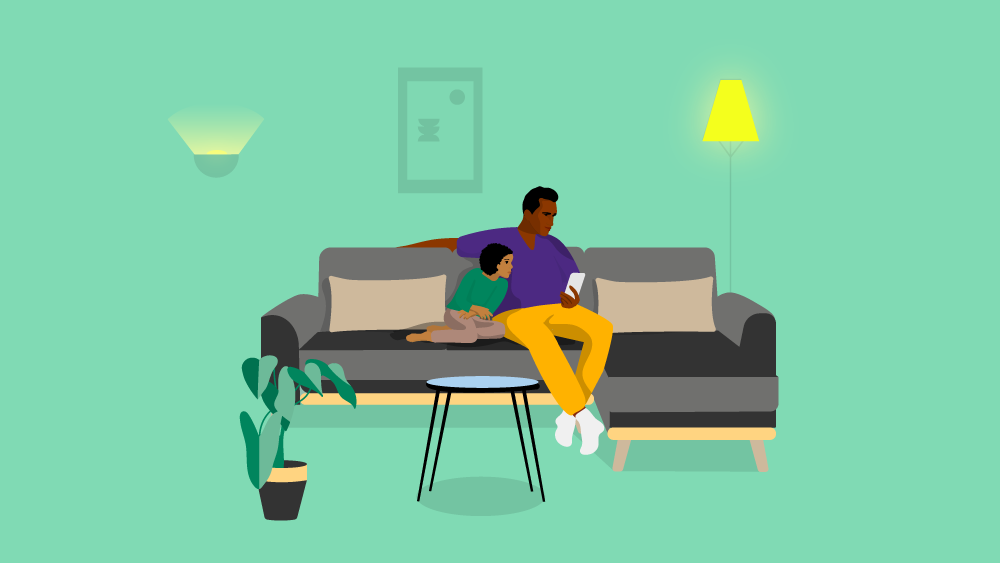 You can buy bulbs only, or light fixtures and bulbs. The major brands are Philips Hue and LIFX, but brands like Nanoleaf are changing things up with light fixtures that are more like works of art.
If you have an iPhone you can set up your smart lighting using a QR code on your phone, which is super easy to use. Though you'll still need a hub such as a HomePod Mini or an Apple TV 4K, to control them when you're not at home.
As you'd expect there are dimmer options, but smart bulbs go much, much further than that - giving you the option to choose from 16 million different hues. Yes, 16 million! You'd be amazed at the difference for example between 'cool white', which creates a fresh, bright, almost blue-ish glow, to' warm white', which as the name suggests creates a different ambiance entirely.
There's even a feature that turns the lights off automatically when you leave your home and take your phone with you.
Once again, make sure they link with your smart speaker and other smart devices if you have them.
A smart thermostat can switch the heating on and off any time.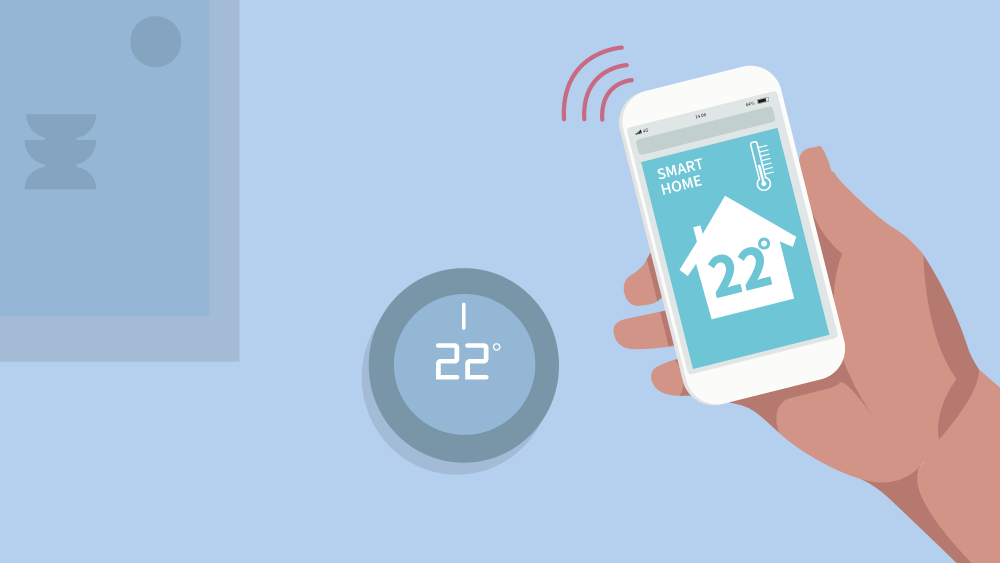 With a smart thermostat you can also turn on the radiators just before you arrive home. They cost between about £150 and £280, depending on the make and model, and most makers will put you in touch with a professional installer. Add about £50 to £100 to the bill and you can be warm and cosy all year round, only paying to heat your home when you or the family are there.
And there's more
Lighting and heating are just the tip of the smartberg.
Basically, if you can think of it it's already happened. Here's a quick run down of what else is available right now:
smart washing machine

– washes while you're out of the house. Some will even allow you to pop in a lost pair of socks after the wash has started

smart bins

– compacts waste to help with recycling and carbon dioxide emissions

smart vacuum cleaner

– cleans without you for 100 minutes or so

smart smoke detector

– measures air quality and keeps you safe

smart kettle

– boils water on demand, even when you're not at home

smart fridge / freezer

– cameras show you what's inside your fridge and sensors can generate an automatic grocery list of what to buy. Some even boast a TV screen on the front so you can watch cookery shows

smart toilet

– this is perhaps the cleverest piece of kit of all, though it can a bit of a shock if you've never used one before. Not only will it jet spray your nether regions it will dry them at a temperature set by you. There's even a light in the loo so you don't have to switch the main light on.
Smart home insurance
To sum up we should mention that if you already have smart technology in your home, AXA home insurance will cover it.
Just make sure your cover is set at the right level, and check to see that you have accidental damage cover if you're worried about spilling coffee on your expensive piece of kit. We offer three types of policy: HomeSmart, HomeSure and HomeSafe. HomeSafe offers accidental damage for contents insurance as standard. With the others you need to add it as an optional extra.
And remember, if you do invest in a new piece of smart equipment feel free to make changes online any time in your online account.
Finally, it's worth knowing that AXA customers have given us a Feefo rating of 4.6/51 stars, so you know you're in safe hands. Whatever happens it's our job to help you get back to the good stuff.
1Based on 60,275 total reviews as of 07/05/2021.