Help to Buy
Owning a home is a big step in anyone's life. It can feel overwhelming at times. However, with the Government's Help to Buy scheme, you could be closer to owning your own home than you thought you were.
The Help to Buy scheme was designed to help first-time buyers take their first step on the property ladder. It helps towards the cost of a newly built home. There are a couple of options to choose from, and we'll go through them here.
You might be thinking, 'hasn't Help to Buy finished?'. Well, no, not really. While the original Help to Buy scheme has ended, it was replaced by two new schemes; Help to Buy: Equity Loan and Shared Ownership.
So, don't worry; your new home is still within reach, and we'll help you understand how to get it.
The equity loan explained
Buying a home can be a huge step, especially for first-time buyers. If you have your heart set on a new build home, Help to Buy: Equity Loan may be just the thing for you. The scheme helps first-time buyers afford the cost of a new build and it's perfect if you're looking to find a house that you can make into a home.
There are a few ways this scheme can help and conditions you must meet to apply.
This is a loan from the government that'll help you buy a new build home
You can borrow a minimum of 5% and a maximum of 20% (40% in London) of the purchase price
You'll need a mortgage deposit of at least 5%
You'll need to buy from a home builder that has registered for the scheme
The amount you'll have to pay for your home is going to depend on where in England you buy it
These particular conditions apply to homeowners in England. But, if you're from Scotland, Wales, or Northern Ireland, don't worry. There are other guidelines to make sure a new home is within reach for you, too.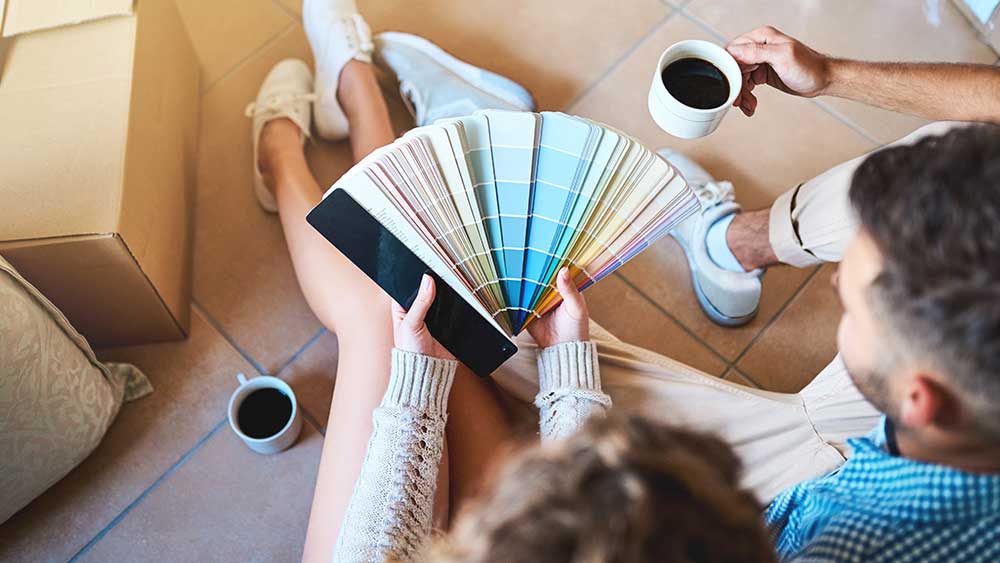 The cost of paying back the equity loan
It's important to remember that this is a loan, and you need to consider how you'll pay it back over your loan term. Fortunately, the process is simple enough to follow. Your payments in the first five years differ from those after the 6th year. We've broken it down, so you can get a better idea of how you'll pay it back
For the first five years:
You won't have to pay anything towards your loan costs
Your equity loan is interest-free
You will have to pay a £1 monthly management fee by Direct Debit
From year six onwards:
You will still have to pay the £1 monthly management fee by Direct Debit
You'll begin paying interest in Year 6
Interest is charged at 1.75% of the cost of your equity loan
Your interest rate will increase each year in April by the Consumer Price Index (CPI), plus 2%
You'll continue to pay interest until you repay your loan in full
As with any agreement, there are a few conditions to your borrowing. Your loan must be repaid in full, including management fees and interest:
By the end of your agreed-upon equity loan term
When you pay off your repayment mortgage
When you sell your home
If you are asked to repay the loan in full due to breaking the terms of your equity loan contract
Of course it's possible that things can get out of your control. That's why it's important to be in complete control of your loan. Make payments for what you can, when you can, without the pressure of a fixed monthly schedule. As long as your loan is repaid in full before the end of your agreement, you can decide when a good time is for you to pay.
Have you made improvements to your house to make it feel like home? Perhaps you've remodelled the interior to have your dream fitted kitchen or bespoke bathroom? Or maybe you've given your garden a makeover to make it your own little slice of peace and quiet?
That's all fine, but you need to remember that the amount you repay is based on your home's value. If your hard work and improvements have increased the value of your home when it's sold, you'll need to repay a little more than you borrowed.
Am I eligible?
At AXA, we believe homeownership shouldn't be restricted to a select group of people. That's why we see the Government's Help to Buy: Equity Loan as a great option. That's because it makes it easier for more people to own their own homes. But, to qualify for a Help to Buy: Equity Loan, you need to meet all these conditions:
You must be a first-time buyer
You (and anyone you are buying the home with) must not already own home or residential land now or in the past – this includes in the UK and abroad
You must not have any form of sharia mortgage finance
Your home must be a new build and from a Help to Buy registered builder
Your home must be priced within a price cap determined by region
Applications made by married couples or those in a civil partnership will have to be a joint application with their spouse or civil partner
You must be able to afford the monthly fee and interest repayments
It must be a home bought for you to live in
Shared Ownership explained
If the Help to Buy: Equity Loan scheme isn't right for you, the government also offer a shared ownership scheme that may suit you better. This helps homebuyers who can't quite afford the mortgage on 100% of their home's value. So it makes it possible for you to buy a share of your home, between 25% and 75% of the home's total value, where you can pay rent on the remaining share.
It means you can start small and gradually buy more shares in your home if your income increases and your financial situation changes.
You are eligible to buy a home through Help to Buy: Shared Ownership in England if;
Your household earns less than £80,000 a year outside of London, or less than £90,000 a year in London
You are a first-time buyer
You have owned a home in the past but can't afford to buy one now
You are an existing shared owner looking to move
Shared ownership makes homeownership possible for those who would otherwise struggle to make that dream a reality. Now, you have various options, such as owning a new build home or one sold through resale programmes from housing associations. But, you'll still need to take out a mortgage to pay for your share as normal.
In terms of priority, only military personnel will be given priority over other groups through government-funded shared ownership. However, it's important to note that individual councils with their own shared ownership programmes may have their own priority groups based on housing needs in their area.
AXA home insurance is here for you
No matter how you go about buying your own home, AXA is here to help first-time buyers. Once you move into your new home, we're still here for you. Thanks to our award-winning home insurance, while you're popping the bubbly in a toast to your new home, you can rest easy knowing AXA have you covered.