Making changes to your home to add value can be costly; however, the end result can be well worth it. Making renovations and improvements is a great way to add value and make your property much more attractive to prospective buyers.
It's useful to know how much your property is worth as a starting point. You can find out the price of your home by getting a valuation. Local experts and estate agents can help you with this. They will visit your property and value it based on its unique features, the local area and the current market conditions.
Once you've had a valuation, check out AXA's top tips for adding value to your home.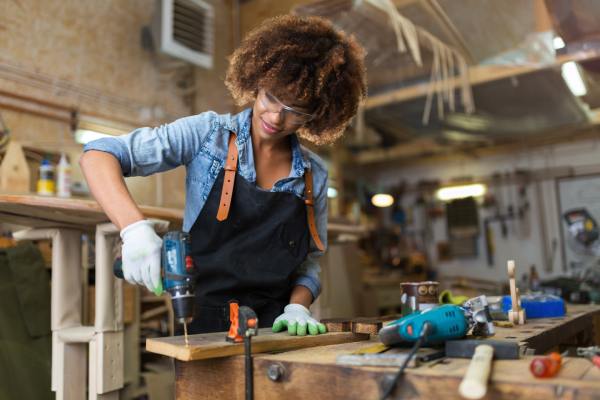 Convert your house into flats
Converting your house into a series of flats can increase the potential value of your home. This not only increases your potential selling value, but it can also increase your potential rental value in the short term.
There are a few factors you should consider before converting your home into flats.
Research the property market
Researching the market in your area will help you see if there's a demand for rental homes. The ideal areas for a conversion like this are heavily populated places, with lots of families seeking accommodation. Other attractive areas include places where there's a high density of students or young professionals looking for flats.
You'll also need to be mindful of the market – is it a buyer's market or a seller's? Depending on the current economic situation, there may not be as many buyers on the lookout.
Is the property suitable for conversion?
Is your house big enough to be successfully converted? A successful flat conversion would need a house turned into 2-3 decent sized flats in order to be profitable. Will each flat be able to house a separate bathroom and kitchen? Will they each have their own living space? Plan this carefully as each of these features add their own level of value to any flat conversion.
Also, be cautious as you'll require the right insurance product in order to carry out these conversions. For example, someone insured on an owner-occupied policy would not be covered to complete these types of conversions. So, it's vital that you inform your insurer of any structural changes being made to your property.
Can I convert my house into flats without planning permission?
No, you can't. If you want to turn your home into a set of flats, you'll need full planning permission to be granted before you can start any work. You may also need to consult the fire department regarding fire escapes and safety protocols. Also, The Housing Act 2004 requires that any sub-divided buildings meet certain standards.
Converting your loft into a bedroom
Adding another bedroom could add to the value of your home. One of the most common ways to do this is by converting a loft into a bedroom.
However, you need to let your insurer know if you're thinking of doing this. These changes may take you outside your policy's acceptance criteria, meaning your insurer may no longer be able to insure your property, or it could incur an additional premium to your current payments. Most types of loft extension also need planning permission due to the level of structural change that will be needed.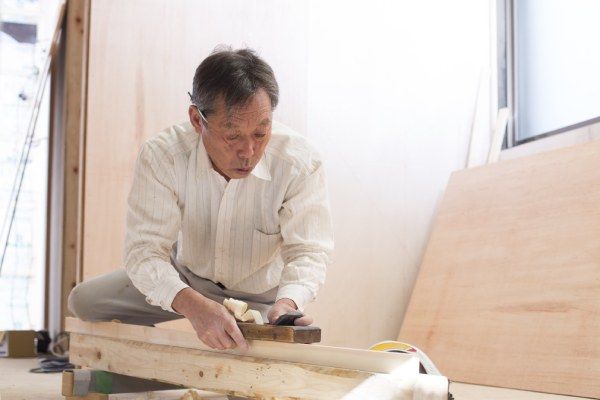 Dormer loft conversion
This is the most popular type of loft conversion. It involves adding a boxed extension that protrudes from an existing sloping roof to create more space.
These extensions are cost-effective, add value to your home and require less strict planning permission than other types of conversion. However, the cost will depend on your loft size, and construction can often take quite a while due to the need to alter your home's roof.
Mansard loft conversion
A Mansford loft conversion is built to the rear of a property and changes the structure of a sloped roof so that it becomes nearly straight. These conversions create enough added space to support multiple rooms, often two bedrooms and a bathroom.
Mansard loft conversions are great for maximising your loft space and don't require much structural reinforcement. These extensions feel more like an added storey than a converted loft. However, due to all the roof modifications, they can be very expensive.
Hip-to-gable loft conversion
Many properties have a roof with sloping sides at the front and back, known as a hipped roof. This means limited loft space which leaves the only way to convert your roof being an expansion to your property. A hip-to-gable conversion does this by replacing your sloped roof with a vertical wall, known as a gable. From there, you're free to convert your new loft as you see fit. You can even do this to both sloped sides to create a double hip-to-gable conversion.
One of the perks of a hip-to-gable conversion is the lack of need for full planning permission, as most of these conversions fall under the permitted development rules.
Roof light loft conversion
With a roof light conversion, you're building into the existing roofline of your home, meaning you won't be extending the space externally at all. This can be up to 25% cheaper than any of the previous options since you're only adding windows. However, you won't be getting any additional space for your money. You'll simply be making the best use of the space you already have.
One big con of this is finding the space for stairs. Thanks to head height stipulations in the building regulations, stairs often need to come up in the center of the loft because it's the highest point, meaning the ways to use existing space can be limited. You'll also need planning permission for front windows and sufficient existing height to satisfy building regulations for a bedroom.
Adding an extension
Adding an extension to your home can add a lot of value. Before going ahead with an extension, consider the following factors. Similarly to loft conversions, you'll want to let your insurer know about any potential changes to ensure you'll still be covered by your current home insurance policy.
Consider the costs of building an extension
When you're building an extension, you'll need to bear in mind the cost of building vs your potential value gained. Costs will be charged per square meter and will increase incrementally as you begin to add extra stories and rooms. Don't forget to add on the cost of windows and floors as well as fixtures and fittings.
Different types of conversion
There are different types of extension that you may want to consider, such as a conservatory or a garage conversion.
Conservatory
Most standard-sized conservatories will qualify as permitted development, so it's easier to get planning permission for them. Conservatories can be expensive – but skimping on the costs can actually decrease your home's value, if it's not built to a high standard, as will a conservatory that doesn't blend in with the rest of the property, so bear that in mind.
Garage conversion
The main benefit of a garage conversion is that you won't have to sacrifice any garden area to add the extra space, meaning you get the best of both worlds. You'll have to sacrifice parking, though, so be wary of having extra parking space, like a driveway.
Redecorating and making home improvements
Not all improvements that'll add value to your home require a full scale redesign. Redecorating your house and making small changes to refresh the interior prior to selling will also help add value to the property.
Updating the bathroom
Try adding some underfloor heating in the bathroom. Heat rises, so having your source of heat at the lowest possible point saves space and is more efficient. Besides, who wouldn't love stepping out of a bath or shower onto a lovely warm floor? Also, consider matching the floorboards, tiling and fixtures to those around the house for a cohesive feel.
Adding new floors
Refreshing your floors gives a modern and fresh feel. Be sure to pick the right type and aesthetic to fit in with the rest of the home's décor. Also, make sure the flooring you choose is high-quality and durable, as this will give a more polished and luxury-looking finish.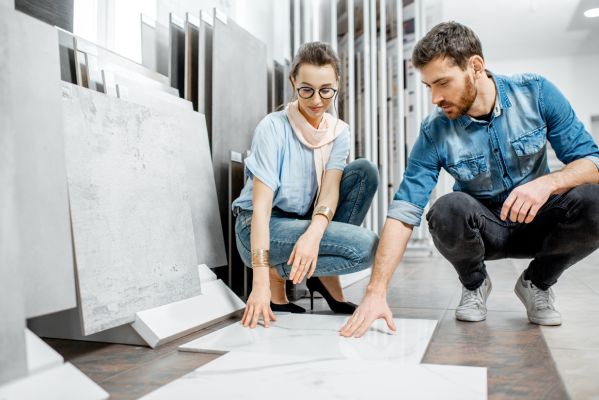 Repainting the house
Clean off any dirty walls around the house and remove any peeling paint. This looks unattractive to any prospective buyers, so make sure it's all removed before they ever see it. Repainting any walls like this doesn't cost much but can add a lot to the overall appeal of a room.
Replacing broken furniture and appliances
Things like broken plug sockets or damaged doors are easy and inexpensive to replace, so make sure you sort them out before you show your house. It's also be worthwhile to replace any broken appliances and /or white goods, particularly if they will be included in your sale.
General wear and tear
General wear and tear is inevitable in houses, but these repairs should be addressed before your house goes on the market. This could be anything from replacing broken light bulbs to cleaning up limescale, or resealing windows and grouting tiles. Wear and tear is typically excluded from most insurance policies, so it's certainly worth investing a little bit of time and effort to ensure your property is properly maintained.
Will this affect my home insurance?
Changes that increase the square footage or alter the structure of your home can affect your home insurance. The type of construction material used may also have an impact.
Insurers will want to know what type of material has been used for your property's roof and walls. If a combination is used, most insurers will usually ask you for the material that makes up the majority of the construction. Not all construction materials are acceptable to insurers, so it's important to update them on any changes.
If you plan on adding any new rooms, bedrooms or bathrooms to your house, you'll also need to inform your insurer. While some of these changes may not affect your buildings insurance, others may result in an additional premium or your policy being invalidated.
It's important to keep your insurer informed of any renovations happening to your home. This will ensure that your property can be properly covered by your home insurance policy.