Should I use a letting agent or rent my property privately?
Weighing up renting a property privately or through a letting agency?

Here, AXA run through the pros and cons of each, and chats to landlords in the know.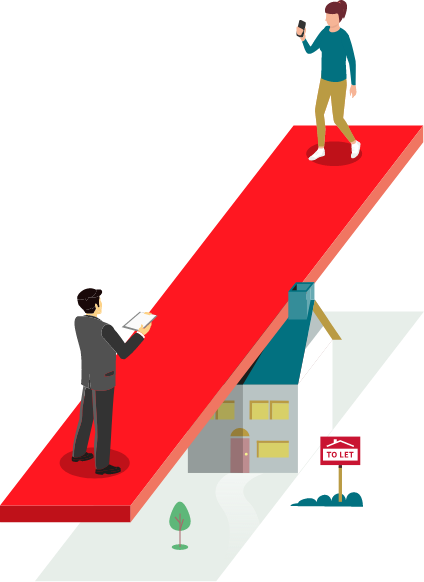 Is it better to be a private landlord or use a letting agent? A question that's likely been asked by the UK's 2.7 million landlords at some point in their career – whether they're just starting out or have been renting property for years.
But given that this decision can have a huge impact on a landlord's home life and all-important profit margins, it's little wonder that it's pondered by so many. So, what's the difference between using a letting agent or renting a property out on your own?
As a private landlord, you have complete control over every aspect of your rental property, but it can mean you're on call 24/7. Letting agents on the other hand can manage the majority of your landlord responsibilities, saving you more of your precious time – but you're likely to pay a pretty penny for the privilege. The choice that's right for you depends entirely on your personal circumstances.
To help you weigh up your options, AXA explore the roles and responsibilities of private landlords and letting agents. Plus, we chat to landlords currently renting their property themselves or via agencies to hear about the pros and cons of each route to help you get one step closer to the option that works for you.
Let's start with some definitions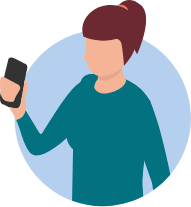 What is a private landlord?
Put simply, a private landlord is someone who decides to manage the letting of a property themselves, without the support of a letting agent or property management company.
Private landlords can be split into two categories: professional landlords and accidental landlords. Professional landlords usually have a portfolio of properties and treat renting them out as a business. Accidental landlords tend to become landlords by circumstance – by acquiring property through family inheritance or by moving home themselves – and as such usually have a more relaxed approach to letting their rentals out.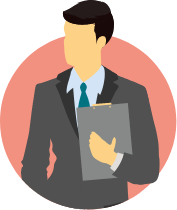 What is a letting agent?
Letting agents are responsible for managing properties on behalf of private landlords. Private landlords pay letting agents to help ensure that their legal responsibilities to tenants are met. Letting agents are therefore contractually obliged to put landlords' best interests front and centre.
Good letting agents can help make the lives of private landlords easier by freeing up their time by carrying out tasks such as rent collection and property inspection to make sure everything is in order.
Responsibilities
What does a private landlord do?
Regardless of tenancy types, private landlords are legally responsible for the following tasks when renting out a property to tenants.
Marketing the property
This includes advertising your rental property and arranging viewings.
Finding and referencing tenants
It's a private landlord's responsibility to find and reference tenants. The referencing process can include background and financial checks as well as character references from previous landlords or current employers. Plus, if you're leasing a property in England or Wales, you need to check the right to rent and immigration status of tenants – and those over 18 living with them – by taking copies of passports or other accepted official documents. It's a criminal offence to rent out your property without doing this.
Rent
Landlords need to set the rental price, frequency and whether or not service charges are included within it. They're also responsible for rental increases and chasing if it isn't paid on time.
Creating tenancy agreements
If you have a tenancy agreement, it must be fair and legally compliant. It's good practice to give tenants a copy of this agreement before they move in.
Protecting tenant deposits
If you're using an assured shorthold tenancy, you need to place a tenant's deposit in a government-approved tenancy deposit protection scheme within 30 days of receiving it. Failing to do so could result in hefty fines.
Providing tenants with the important information they need
Private landlords are legally required to give tenants the following information at the beginning of a tenancy:
Protecting tenants' personal data
Given that landlords handle tenants' personal information, they need to comply with the rules set out by the General Data Protection Regulation GDPR). So it's a good idea to give potential and new tenants a privacy notice detailing how you'll use their information.
Complying with health and safety rules
Tenants have the right to live in properties that are in a good state of repair and free from hazards. Landlords are legally required to ensure their properties are fit to live in by ensuring:
Electrical items supplied are in good working order, safe to use, and have been checked every five years
Working smoke alarms are installed on each floor of the property
Kitchens, bathrooms and toilets are sanitary
Carbon monoxide alarms are installed in rooms with wood-burning stoves
Gas equipment is installed by Gas Safe-registered engineers and are inspected each year
If furnished, furnishings adhere to Fire and Furnishing regulations
Carrying out repairs and maintenance
Landlords are responsible for the general upkeep of their rental property as well as arranging for any structural repairs to the roof, building exterior, gas, heating and hot water and electrics. As such, they must inspect the property regularly, update when needed, and resolve tenant issues as soon as they can to keep tenants happy.
Handling evictions
Landlords must follow strict legal procedures when evicting tenants, otherwise they could be accused of carrying out an illegal eviction – which is a criminal offence. For the majority of cases, landlords must get a court order and give tenants a Section 21 notice before going ahead with the steps outlines in the tenancy agreement.
What do letting agents do?
When searching for a letting agent it's a good idea to ensure that they belong to a professional body such as the Property Mark or Association of Residential Letting Agents (ARLA), UK Association of Letting Agents (UKALA) or as they'll need to operate to specific rules and regulations and give landlords more protection. It's important to keep in mind that any legal liability always lies with the landlord in the landlord-letting agency relationship – even if the mistake lies with the letting agent.
Typically, letting agents tend to offer two or three levels of service:
Let-only
A let-only service is when the letting agent markets the property, offers advice on setting rent levels, collects deposits, finds tenants, carries out reference and credit checks, draws up tenancy agreements and conducts inventories. However, as soon as the tenancy begins, the day to day management of the property and subsequent relationship with the tenant is the responsibility of the landlord.
Rent collection
Under a rent-collection service, letting agents are responsible for finding tenants and collecting rent from them – as well as chasing up any late payments – each month. However, all other aspects of the rental relationship are the responsibility of the landlord.
Full management
As the name suggests, a fully-managed service is when the letting agent takes care of all aspects of the rental property. This includes everything from marketing and finding tenants, collecting deposits, establishing a tenancy agreement, carrying out inventories and moving tenants in, to collecting rent and chasing up late payments, undertaking property inspections, arranging maintenance as well as dealing with tenancy requests, rent increases, tenancy renewals and contracts ending.
Should I get landlord insurance?
Think just having buildings or home insurance in place will cover you against the risks associated with renting your property? Think again.
A standard home insurance or contents policy doesn't cover you when renting out your property. Having landlord insurance in place can help protect you against issues you might come up against when letting out your property, including accidental damage and loss of rent.
With landlord insurance from AXA, you can tailor your policy to suit your needs. So, if you're looking to cover the costs of repairing or rebuilding your property if its structure is damaged or destroyed, we can help.
But don't just take our word for it. Avi, from Manchester, has built up a portfolio of nine properties since he became a landlord in 2005. Some are managed by him, while others are looked after by letting agents. Here's why he finds landlord insurance invaluable:
"I hold lot of value in insurance. I would rather have a steady amount of money going out that I'm in control of and know that any major bumps in the road will be covered. We had a £20,000 claim two years ago due to an issue with [one of] my buildings. Thanks to my landlord insurance, I didn't have to find money out of my own pocket."
— Avi, from Manchester

Pros & Cons for Private Landlords

Pros of renting as a private landlord?
You have more control
Marc, a private landlord of 15 years with eight properties, believes that self-managing your rental property lets you keep a tighter rein over outgoings and ingoings.
"You're in control of what goes on. You can manage it better. You can see what costs you have spent on a property over a specific month."
It's more cost effective
Lorraine, who self-manages two properties, believes that being a private landlord is cheaper than paying a letting agent for their services.
"Being as cost-effective as possible is in my hands. If I get a call [from a tenant] when there's a problem or a property needs some maintenance doing, I can just send my own guy out to do the work. Whereas I know with an agency, [they'd charge for] the cost of the work plus the cost of their fee to carry out that work for you as well. You're not always sure that you are getting a good job done either. I quite like that control of knowing a job is done properly, promptly and cost effectively."
It's easier to build good relationships with tenants
For Darren, a self-managing landlord with two properties, renting your property on your own makes it easier to build a relationship with your tenants.
"I get to know the tenant. I want them to treat it as their home and not just my property. I build up a good relationship with them. I go and visit it once a year to make sure everything is okay. If there are any issues, they can call me 24/7, it's not a problem."

Cons of renting as a private landlord?
It's difficult to switch off
Lorraine, who self-manages two properties, finds it hard to switch off from her responsibilities as a landlord.
"You're on call 24 hours a day. And having a nightmare with tenants always concerns me – especially if they didn't pay rent and I had to chase them. I'm [always] concerned that someone is abusing the property too. I carry out inspections myself, so I'd hate to realise that someone is trashing the place."
Finding reliable tradespeople can be challenging
For Darren, a self-managing landlord with two properties, finding the right people to carry out repairs and property maintenance can be tricky.
"The builders I've got are really quite good, they coordinate everything for me. If I have an issue, I can call them 24/7. However, it can be difficult to pin tradespeople down to do jobs because they are all so busy."
Changes to legislation is making the job harder
Barry, from Gourock, has been a landlord for 13 years. He currently relies on the support of a letting agency to manage five of properties while he self-manages another. He feels that the government's changes to landlord tax relief is making it harder to be a landlord.
"By 2021, you won't be able to offset your rental income against any outstanding loans or mortgages on your rental property. This could really negatively impact accidental landlords like myself. I had enough savings and money that I was [able] to invest in stocks and shares to reduce any outstanding loans so that the majority of the properties that I have will be paid off before 2021."

Pros & Cons for Letting Agents

Pros of renting through letting agents?
They can manage far away properties
For Avi, from Manchester, using a letting agency has been central to helping him look after his nine properties.
"I can't physically visit some of my properties and whilst it costs me, it makes more sense for me to have them managed [by] an agent. They've got suppliers and tradespeople who they send out if any work needs to be carried out. Between the time delay and the cost difference, it just makes more sense to pay [someone] to manage [my properties]. I'm paying not to have a headache."
They can save you time
London-based Catherine believes that having a letting agent manage her rental property means she can concentrate on the other commitments of her life while knowing that her investment is well looked after.
"[My letting agents] are quick at responding to any issues that have come up. They're very good at getting on and doing it immediately and letting me know. They've always communicated well with me when there's something that needs doing. Ultimately, I trust them, which is important to me."

Cons of renting through letting agents?
Quality control can be tricky
For Avi, from Manchester, it can be difficult to know if the services letting agents, and the tradespeople they employ, carry out jobs to the standards he expects.
"It can be difficult not knowing who is doing maintenance work and to what standard. You've got no idea if they're just going in and wrapping some duct tape around [the problem] and sending you a bill for £200 quid. That lack of visibility or transparency isn't ideal."
It can be pricey
Heather, from Birmingham, uses a letting agency to manage her rental property but feels that the fees they charge for their services are costly.
"I think the amount that [letting agents] charge is hefty. We've found that if there is a maintenance problem, [letting agents] don't particularly pick the cheapest person to do the work. We've got friends who are plumbers and electricians, so sometimes we just get hold of our own people [due to] the amount of money letting agents charge you."

Costs of renting
While renting out a property is a popular way for people to try and generate some income, there are definitely costs associated with it. Ensuring that the space you're renting out is up to code – fire safety, gas safety, electrical inspections, and so on – is an ongoing cost that you'll need to be prepared for. In fact there are quite a few hidden costs of being a landlord that you may not have thought about.
How much do letting agents charge?
Compared to being a private landlord, using a letting agency is obviously a more expensive route to take. The exact cost can vary depending on what services you get from them – if they fully manage the property, it will be much more expensive than if they just help when you need to find a new tenant.
The cost will depend on who you use. A big name like Savills will charge a minimum of £1800 annually for a management only service and up to 30% of the rent for short term lets. Meanwhile, Money Supermarket says tent-find only fees should be about 6-8% of rent, tent-find and rent collection should be 8-12% and full management should be 10-15%. It's worth shopping around to find the best deal for you that covers all the services you need.
Remember to claim any eligible agency costs as an allowable expense so that you don't pay any more taxes than you have to.

Costs of being a private landlord?
There are less upfront costs associated with being a private landlord as there is no agency acting as a middleman on your behalf. However, there are some costs that might have been bundled into your agency fees that you're now responsible for. This could include photography and marketing when you need new tenants, conducting background checks and creating tenancy agreements.
You'll also have to make time for all of the admin and organising that comes with being a landlord such as protecting deposits, protecting personal data, carrying out repairs & maintenance and handling evictions.
While being a private landlord will certainly keep more money in your pocket, it can cost you a lot of time.
Private landlord vs letting agency: which should I choose?
Choosing whether to self-manage your property, or rely on the services of a letting agent, depends entirely on your circumstances. If you're able to spend time keeping up to speed with the latest letting law updates, can be available 24/7 to sort out any tenant emergencies, and generally just like being hands-on with your rental property, then being a private landlord could be the right path for you.
However, if you're already spinning plenty of plates in your home life, it could be worth shelling out for a letting agent to save you time and keep your stress levels to a minimum. Whatever your decision, read our complete guide to being a landlord to learn the ins and outs of everything you need to landlord like a pro.