We understand how vital it is to respond quickly when a customer's business suffers a catastrophe. Any delay only serves to intensify the impact of the initial blow.
For this reason, our claims teams are always ready to go beyond the expected to resolve a crisis as speedily as possible – as the following dramatic example demonstrates.
When severe flooding hit Lancaster in November 2017, 23 vehicles at John Taylor Cars NW Ltd were submerged in contaminated water.
Our claims handlers were immediately on the case and recognised both the level of damage and the level of distress caused to the owner; his entire stock had been completely destroyed overnight.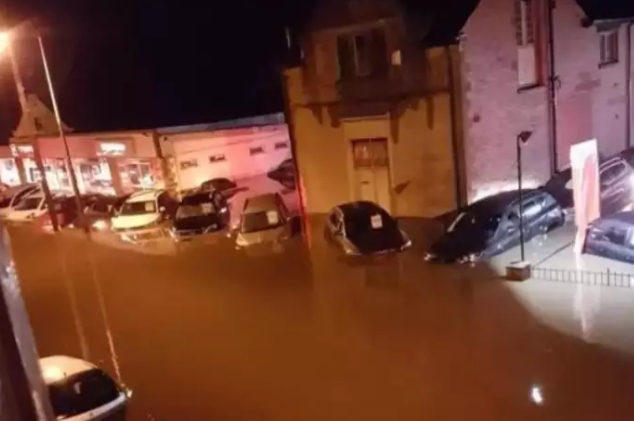 Standard practice in these circumstances would involve each vehicle being taken away for assessment and valuation – but this would have left John unable to trade and without a claims payment for weeks, which would potentially have put him out of business.
Displaying real empathy and compassion, our team resolved to find a different solution. They proposed that the vehicles should be assessed before being collected – and based on their experience, they knew that this level of flooding usually means that the vehicles have to be written off.
Our engineers were then able to place a valuation on the 23 vehicles and made an offer to John just after lunchtime the same day. When this was accepted, payment was made before 5pm.
John was absolutely delighted – and not to mention a little relieved, since his insurance broker had offered him a cheaper quote, but he had chosen to stay with AXA:
"I am over the moon at how AXA have pulled together to make this happen so quickly and when I needed them the most. This has given me the confidence that AXA is the company to be insured with."
This story clearly shows that our staff have both the courage and desire to challenge regular procedures to make life better for our customers. And this approach lies at the very heart of the way we do business.
For more information see AXA Commercial Insurance.