Every large company today talks about supporting diversity and inclusion. But at AXA, these values form an integral part of everything we do.
For us, it's about bringing together the best talent, helping people to realise their full potential by being 100% themselves at work and delivering outstanding service to everyone – regardless of difference.
"Celebrating the success and value women bring to our organisation is very important."
Of course, it is by actions that a company's true commitment may be judged. Our diverse initiatives over the last twelve months include the following:
In July 2017, AXA UK was proud to sponsor London Pride. Over 100 AXA employees attended the parade, and the AXA Frisbees distributed amongst the crowds proved to be very popular. (There have been no personal injury claims, as far as we are aware.)
On International Women's Day 2018, to raise awareness of Gender Parity, we held a number of events from speed mentoring to creating a women's training playlist our YesSheCan events helped women throughout the business to further their careers
At the end of September, we held our Inclusion Week which encouraged everyone to be proud of the things which make us stand out from the crowd.
During the week, we also launched our Empowering Women at AXA webpage which sets out our commitment to the Women in Finance Charter. As Chief Financial Officer Bertrand Poupart-Lafarge explains:
"This is one of many things AXA is doing to increase diversity, which is not only our duty, it also makes sound financial sense."
Globally, AXA became the first French insurer to support the United Nations LGBTI Standards of Conduct for Business. This is a charter which sets out how companies should support and respect their LGBTI employees and customers, and work to eliminate discrimination both in the workplace and in the communities where they operate.
Much has been done – but there's still much more to do.
Specifically, AXA UK's Gender Pay Gap Report for 2017 revealed a median gender pay gap of 17%. This is better than the national average, but it certainly isn't good enough for us.
As part of our plan to address this, we've set a goal of 40% of senior management positions being held by women by 2020 and are changing to make this happen in a sustainable way.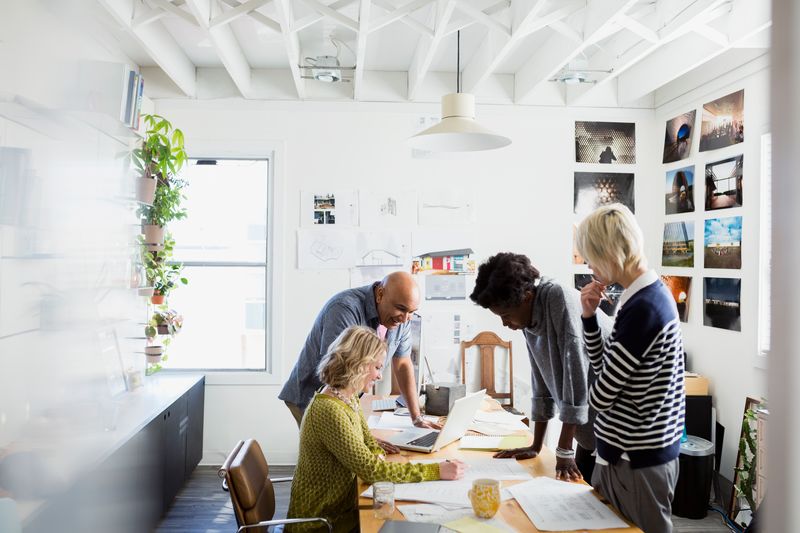 We're committed to building on our work in all areas of diversity and inclusion. A diverse workforce gives us a greater variety of perspectives, experiences and opinions, which makes us better able to meet customer needs and more innovative in our thinking.
Embracing difference makes a big difference.