Regardless of our differences we all have something to bring to the table. And at AXA, recognising diversity means we can attract the greatest talent. We can harness and develop their skills and create a brilliant place to work. We believe a happy and engaged workforce, that strives to celebrate diversity, enables us to be the very best we can be for all our customers.
We have strong Diversity and Inclusion agenda that goes beyond just focusing on the Protected Characteristics of the Equality Act 2010. We really want to achieve a culture where everybody can bring 100% of themselves to work. After all, different people working together make an organisation more dynamic and stronger. We currently have four employee resource groups, all of which are helping us embed diversity and inclusion in everything we do, every day.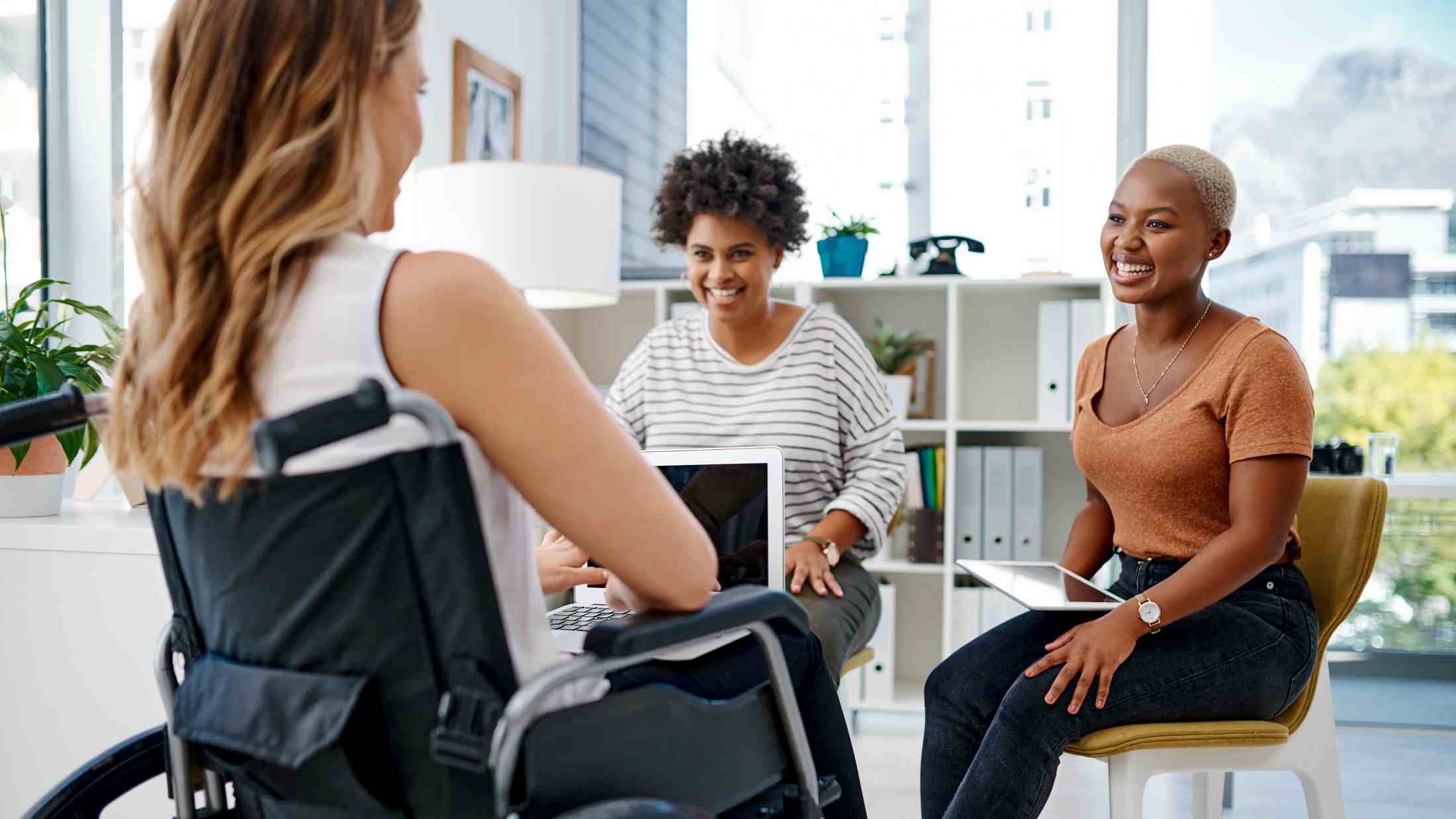 Our employee networks
AXA Able
Aiming to raise awareness about disability neurodiversity and mental health in the work place. This network provides support and networking opportunities for employees and family members who have a connection to disability, neurodiversity or mental health.
AXA Balance
AXA Balance represents gender equality and working families. It aims to promote flexibility in seeking an optimum balance in both work and life, enabling our people to feel confident in using the benefits available to them, such as family leave. The Group also promote wellbeing and recognise our diverse role models to help create a working environment of inspiration and support.
Carers@AXA
Carers@AXA is our new employee network and it aims to support our people who have caring responsibilities for the elderly, a person with a disability or someone who is really ill. It was established after our diversity data showed that nearly half of our people have caring responsibilities and over a quarter said they have caring responsibility for an elderly or disabled relative.
AXA Pride
AXA Pride is comprised of LGBT+ employees and friends to promote LGBT+-friendly changes in our workplace. The group provides support and networking opportunities for all our employees and members and organise activities within AXA that raise awareness about our LGBT+ community.
AXA REACH
AXA REACH (Reach, Ethnicity and Culture Heritage) was formed in 2017. It aims to raise awareness about the value of ethnicity in the workplace and the importance of a diverse workforce. We champion the belief that every employee should have equal access to work and the opportunity to reach their potential. Regardless of ethnicity, background or circumstance.
Our employee resource group members discuss what valuing diversity and inclusivity in the workplace means to them
Our partnerships
We know that when it comes to diversity and inclusion we don't have the answers to everything. So to help, we've formed a number of partnerships that are supporting us on our journey: