Regardless of our differences we all have something to bring to the table. And at AXA, recognising diversity means we can attract the greatest talent. We can harness and develop their skills and create a brilliant place to work. We believe a happy and engaged workforce, that strives to celebrate diversity, enables us to be the very best we can be for all our customers.
We have strong Diversity and Inclusion agenda that goes beyond just focusing on the Protected Characteristics of the Equality Act 2010. We really want to achieve a culture where everybody can bring 100% of themselves to work. After all, different people working together make an organisation more dynamic and stronger.
We currently have four employee resource groups, all of which are helping us embed diversity and inclusion in everything we do, every day.
Our employee resource groups
AXA ABLE
Aiming to drive disability and carer-friendly improvements in the workplace. The group provide support and networking opportunities for employees and family members and promote activities within AXA which raise awareness about disabilities and cares.
AXA REACH
Our newest employee resource group was formed in 2017. It aims to raise awareness about the value of ethnicity in the workplace and the importance of a diverse workforce. We champion the belief that every employee should have equal access to work and the opportunity to reach their potential. Regardless of ethnicity, background or circumstance.
AXA Balance
AXA Balance represents gender equality and working families. It aims to promote flexibility in seeking an optimum balance in both work and life, enabling our people to feel confident in using the benefits available to them, such as family leave. The Group also promote wellbeing and recognise our diverse role models to help create a working environment of inspiration and support.
AXA Pride
AXA Pride is comprised of LGBT+ employees and friends to promote LGBT+-friendly changes in our workplace. The group provides support and networking opportunities for all our employees and members and organise activities within AXA that raise awareness about our LGBT+ community.
Our employee resource group members discuss what valuing diversity and inclusivity in the workplace means to them
We know that when it comes to diversity and inclusion we don't have the answers to everything. So to help, we've formed a number of partnerships that are supporting us on our journey:
Our partnerships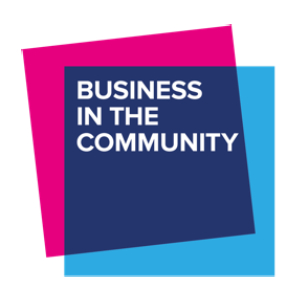 Business in the Community (BITC)
Business in the Community is the oldest and largest business-led membership organisation dedicated to responsible business. And not only are we members of the Business in the Community Race and Gender campaigns, but in April 2020 we became founding partners of their National Business Response Network in response to the COVID-19 crisis.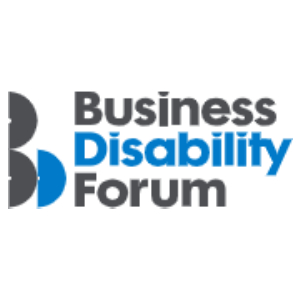 Business Disability Forum
In 2020 we began working with Business Disability Forum to further improve our organisational commitment to disability inclusion. As one of the UK's leading specialists in disability inclusion, our relationship with Business Disability Forum helps us to connect with other organisations who share our passion on disability inclusion, work collaboratively with the Government as well as provide networking opportunities for our colleagues with disabilities.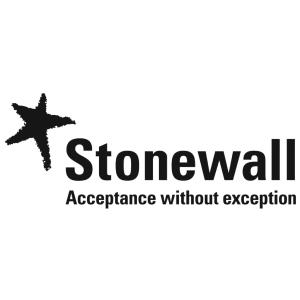 Stonewall
AXA has been a Stonewall champion for many years. Stonewall works with employers to create inclusive and accepting cultures, to ensure employers understand and value the huge benefits brought to them by the LGBT+ community, and to empower institutions as advocates and agents of positive change. In 2019 we entered the UK Stonewall Workplace Equality Index, the most renowned indicators of workplace inclusion, for the first time. We came in at 325th, but it provided us with a good indication of what we're doing well and what we needed to improve on. A year on, we jumped 160 spaces to 165th, that made us second out of the fourteen entrants within the Insurance sector.
"It's important to signal that you're an ally, taking the time to understand the factors that might impact certain groups of people, and speaking up on issues that may not affect you directly. By opening up these conversations and offering support we can take proactive steps to bring others in, and recognise our own influence in situations we find ourselves in everyday."
Tracy Garrad
CEO, Exec Sponsor for Diversity and Inclusion, AXA Health