Bruce Jockelson is describing what he says is one of his most embarrassing moments. "I came out of a restaurant and crossed the road to my car. I got half way and I froze," he says. "A car was coming and it had to go around me. A woman who had been sitting outside the restaurant came over and said, 'If you try and drive that car I'll call the police'. She thought I was drunk. I had to tell her I had Parkinson's disease."
Incidents like this have been part of Bruce's life since 1993, when he was diagnosed with the condition. His main symptom is freezing of gait, which causes his feet to quite literally stop in their tracks as he tries to walk. Many people with Parkinson's compare it to being glued to the ground. Bruce's unsteady gait also means that he falls up to six times a day, something he has learnt to do as safely as possible, he says.
Bruce, who lives in Cheltenham, is hoping that a product devised by Lise Pape, a Danish tech pioneer, could transform the way he walks.
Lise says: "People with Parkinson's still have the ability to move but they struggle to get started. They need an external visual trigger to stimulate movement."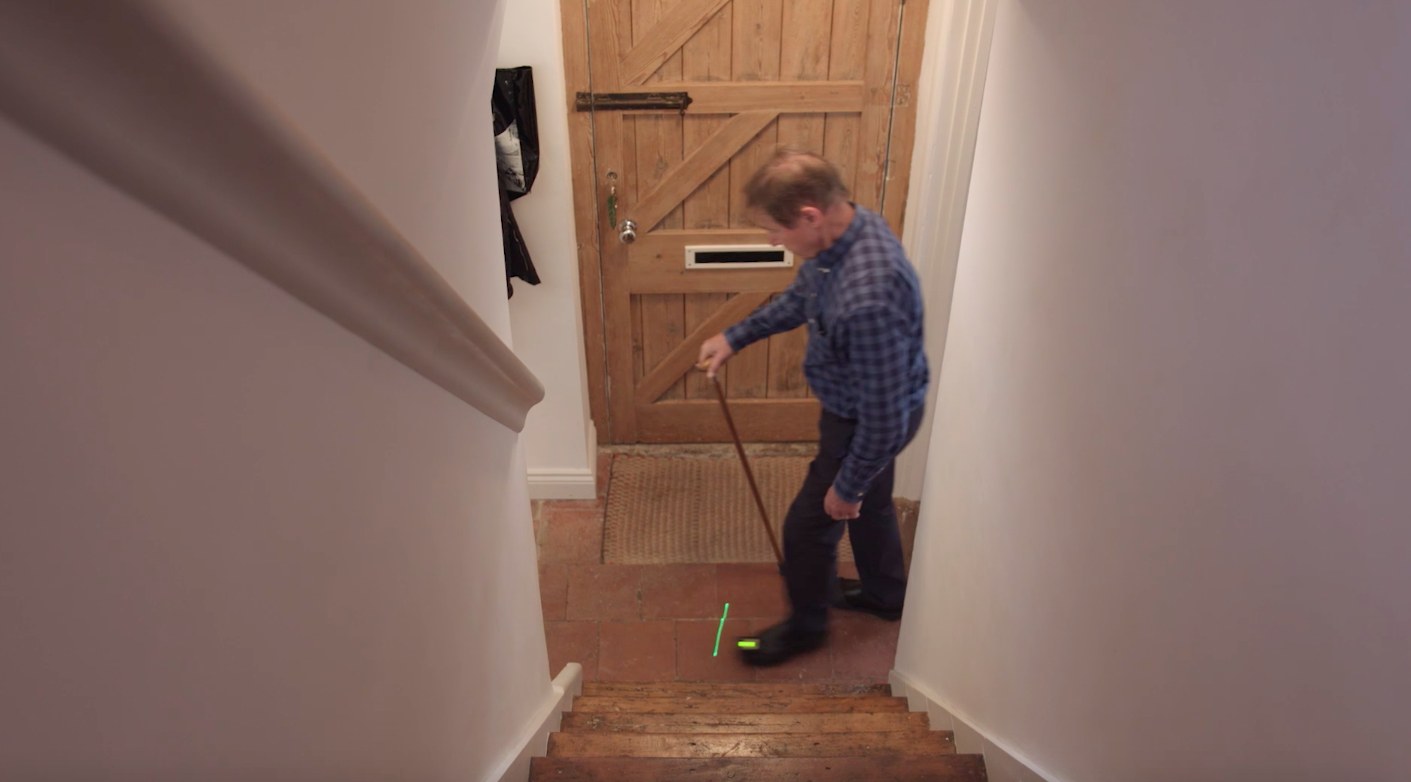 This is where her device, the Path Finder, comes in. A small gadget is attached to the top of each shoe and uses a laser to project green lines on to the ground ahead. These lines provide the stimuli that people with Parkinson's need to start moving.
After five days, Bruce is really noticing the difference. With the green lines shining, he is able to walk easily through his kitchen doorway, something he would normally struggle with. "If you can do doorways, you can do anything," he says. "It's quite extraordinary."
With its potentially life-changing effects, it is no wonder that Lise's device is receiving worldwide acclaim. In 2016, we named the Path Finder winner of the Independent Living category at our Health Tech & You awards. This is an annual event we put on to promote innovation in the world of health tech. The recognition has allowed Lise to reach new users and take the product to market around the world.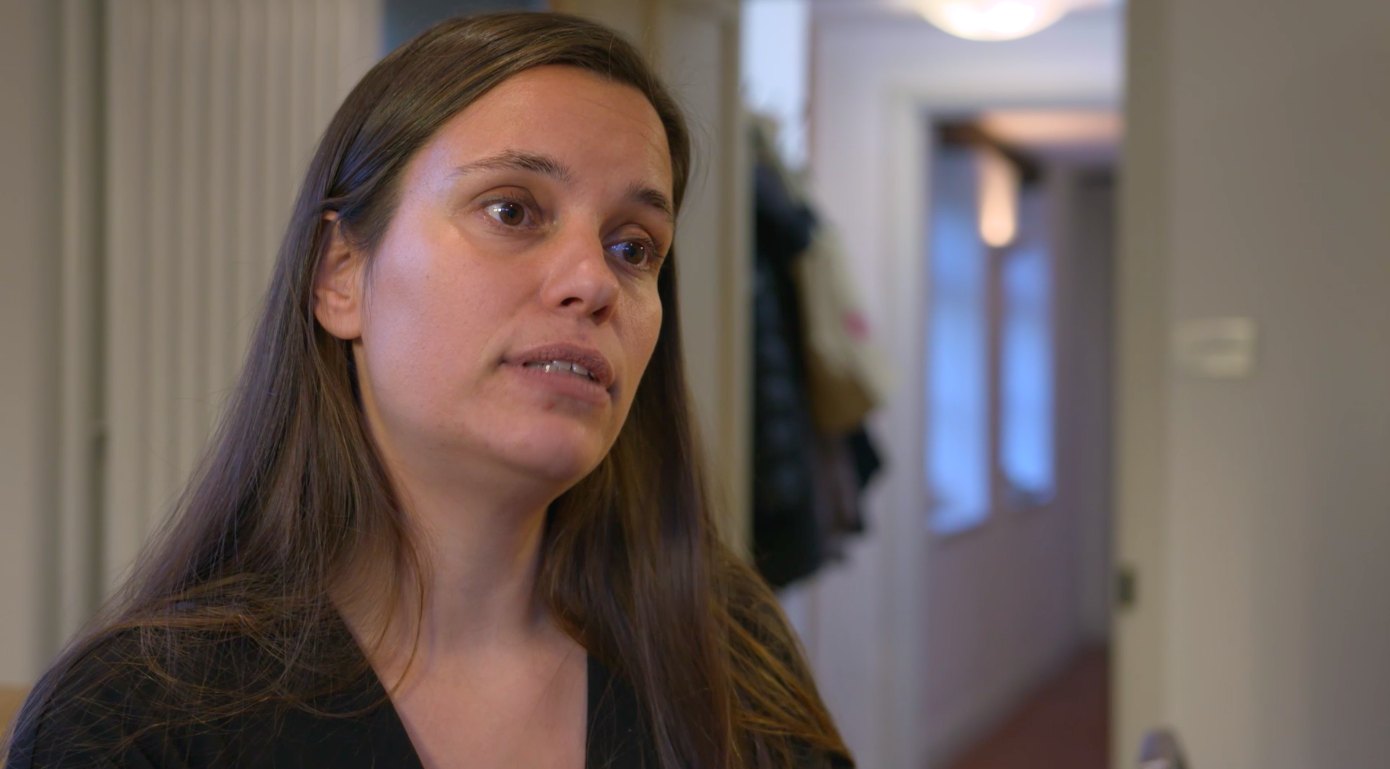 Lise Pape says that winning an award from AXA helped to create trust in her product.
She says: "We were new, we were unknown, and being able to affiliate ourselves with having won an award from AXA is very meaningful in building trust with people. Starting something new is not always easy, so it has been a great help."
Lise's biggest victory, however, is being able to improve the lives of people such as Bruce. "I've certainly had fewer falls," he says. "The Path Finder just seems to get the motion going, which is what I'm after. I shall be very interested to see how it goes from now on. You have to stay optimistic."
Written by Ally Farrell, February 18th 2019, for The Sunday Times