In March 2020, in response to the COVID-19 crisis, AXA UK&I donated £1m to Business in the Community and became a founding member of the National Business Response Network. A network put together to connect communities in need with businesses that can offer support.
As we learn to live with COVID-19, our relationship with Business in the Community continues through our collective desire and efforts to improve responsible business best practice and build stronger, healthier, inclusive futures for us all. We've invested a further £1m and have a dedicated resource group who offer up expertise through delivering skilled volunteering to support people, build communities' resilience and help small businesses thrive.
Who is Business in the Community?
Business in the Community (BITC) is the oldest and largest business-led membership organisation dedicated to responsible business. They were created nearly 40 years ago by HRH The Prince of Wales to champion responsible business.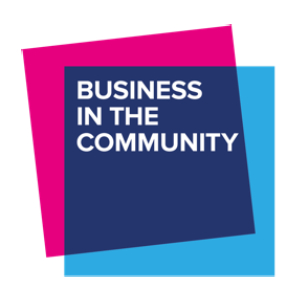 40 years of

BITC
This year BITC is celebrating its 40th anniversary and we're proud to be one of its anniversary partners, helping the communities we serve navigate through the changing society.
The skills exchange
Together with BITC we'll work with our people and people of the community to share skills and expertise.
Wellbeing
We have an ambition to train 250 community leaders through the AXA Head Coaches programme — a youth-focused mental health initiative designed to help leaders in the community spot potential mental health issues and signpost to professional support. The programme has already proven successful in the school setting through our partnership with Teach First and in youth services through our partnership with the Liverpool FC Foundation.
Stronger communities
We want to help develop people's skills and job readiness with an aim of supporting 10,000 people and helping 3,500 people secure new jobs. We will use the knowledge, skills and expertise of our people to help others through mentoring programmes. All of our people will be able to participate in these schemes through our volunteering days available to all staff.
Small businesses
For small businesses, who have faced a number of challenges over the last few years, we want to utilise the skills and experience of our people to run webinars on dedicated topics that will help support small businesses in specific areas, such as wellbeing in the workplace, something which is a key priority for us at AXA UK.