Imagine being able to beat the heart-breaking condition of dementia, which directly and indirectly impacts on the lives of over 1.5 million people1 in the UK.
At AXA, we feel strongly about helping to make this happen. So strongly, in fact, that when we were choosing charities to work with back in 2015, over 50% of our employees voted for Alzheimer's Research UK.
We set the target of raising a quarter of a million pounds for their Defeat Dementia campaign by April 2018, and our staff immediately set to work devising a host of fun and challenging ways to raise funds and recruit help from around the business.
Our staff pulled out all the stops in their efforts, organising bake-offs, sky dives, quizzes, raffles and demanding sponsorship challenges including a bike ride from London to Bournemouth.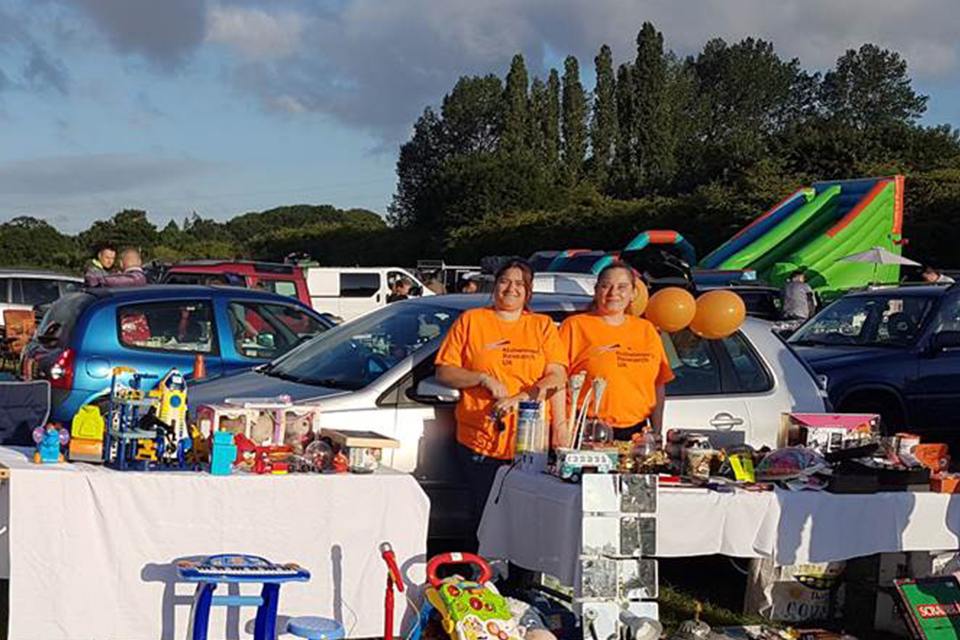 Dee Nichols of our Birmingham office even defied a swarm of insects to raise money at a car boot sale:
As a result of all these outstanding endeavours, we've hit our target twelve months early – but our ongoing commitment to the cause means we haven't stopped there. To date, we've raised over £340,000 and counting.
In addition to fundraising, we provide support to Alzheimer's Research UK by sharing our professional expertise on a pro bono basis; personally allocating anything from a few hours to full days, either in person or over the phone to offer support on a variety of projects.
To date, we've given marketing advice to help maximise income, provided data analytics tools to help build stronger relationships with donors, and shared our web development skills to enhance the charity's intranet site.
We also arrange regular talks and lab tours with the charity to keep our staff up to date with the progress being made in tackling dementia, and to keep everyone fully motivated to play their part.
This fundraising initiative is just one of the ways that we help charities and organisations, because as a company and as individuals, we're driven by a restless pursuit to help make people's lives better and safer.
There's much more to be done. And we're ready to do it.
1 Dementia in the Family, published by Alzheimer's Research UK ("There are currently 850,000 people in the UK living with dementia and 700,000 friends and family caring for a person with the condition.")