Have you ever considered what your lifespan is? Whilst mainstream media doesn't always portray humans as a healthy bunch, it's actually not all bad news - our lifespan has increased by 20 years since the 1960's and that's set to rise even further.
As we get older our bodies and minds start to deteriorate, but research is helping to gain insights into how we can slow this deterioration and live healthy lives for longer.
With a combination of healthy eating, exercise, socialising and brain training, we can increase our chances of living for longer.
"Developing the brain plasticity protects against future cell loss."
AXA-supported researcher, Miia Kivipelto at the Karolinska Institute in Sweden believes learning new tasks is key to helping stimulate the brain and making it stronger. Your age in years is actually only loosely related to your biological age, so keep up that Sudoku, it could help save your life!
Another of the researchers we support with the AXA Research Fund, is Francesca Baggio, a molecular biologist at the Max Planck Institute for the Biology of Ageing. Her research into mitochondria (the part of a cell responsible for producing energy) and the role it plays in our lives is throwing up some interesting results. Mitochondria convert sugar into energy for virtually everything we do.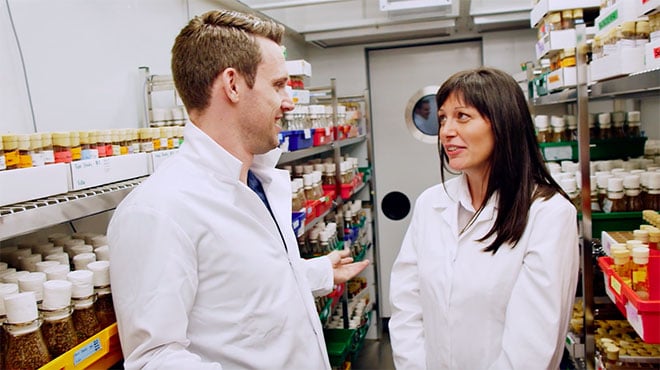 Greg Foot science investigator with AXA funded researcher Francesca Baggio, Molecular Biologist
As we get older the mitochondria we produce start to deteriorate, which can lead to less energy for our bodies and make us more prone to disease. This research aims to contribute to the discovery of new remedies for improving human health and quality of life.
If learning how you could live longer sounds good to you, watch our videos to learn more.
To learn more about Francesca Baggio's approach watch our short interview.
Follow AXA Research Fund on Twitter for the latest news and research.